We noticed a tremendous interest in the 2017 Queen's Young Leaders Award from OD users. We therefore took the initiative to reach out to a 2016 Queen Young Leader- Imrana Alhaji Buba.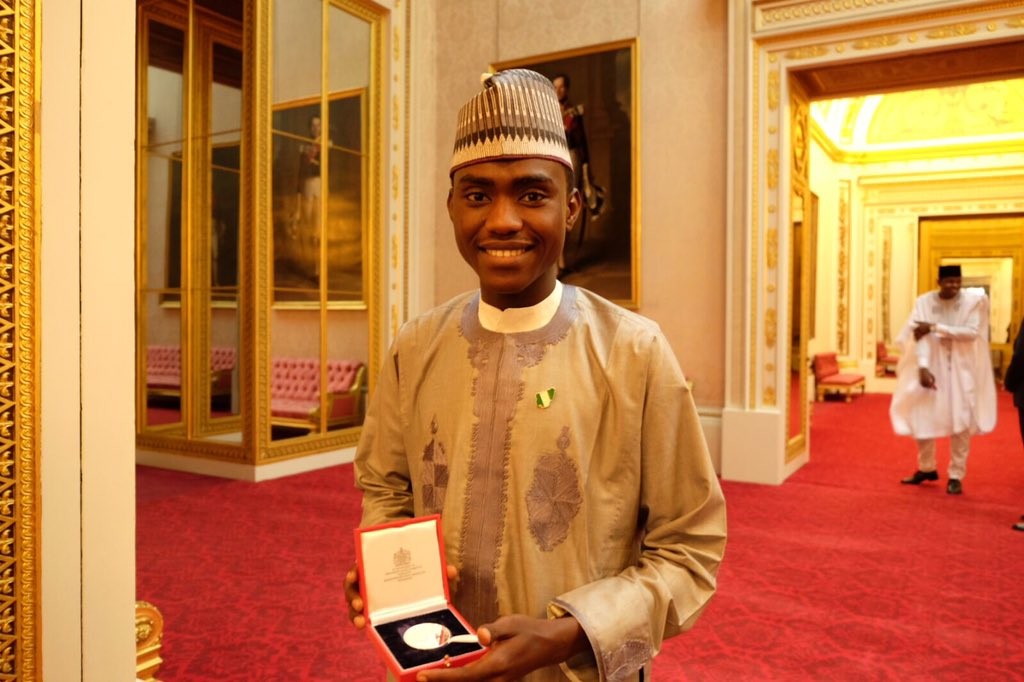 OD: Tell us about yourself
My name is Imrana Alhaji Buba. I am 23-year-old and hail from Yobe state, north-eastern Nigeria. I am a First Class graduate of Political Science from the University of Maiduguri.I am also the Founder/Coordinator of the Youth Coalition Against Terrorism (YOCAT), a volunteer-based youth-led organization that aims to unite young people against violent extremism. I am also a Generation Change Fellow of the United States Institute of Peace (USIP), LEAP Africa SIP Fellow, YALI West Africa Fellow and 2016 Queen's Young Leader.
OD: How did you find out about the Queen's Young Leaders Award? What attracted you to the program?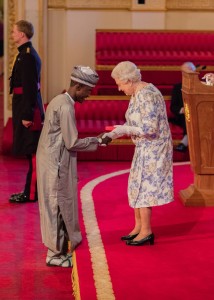 I saw the call for application on the Opportunity Desk. And some friends and partners also encouraged me to apply. The first thing that attracts me was the unique opportunity receive award from Her Majesty the Queen of England at the Buckingham palace. Also, the opportunity to study a bespoke leadership course (Leading Change) at the University of Cambridge and to establish valuable contacts and connections with other amazing young people struck me.
OD: What have you learned from the program so far?
Sincerely, I have attended several programs on leadership, but the Queen's Young Leaders program is the most incisive, encapsulating, apt and in-depth approach leadership development. Through the Leading Change course at the University of Cambridge, I learnt a lot on individual values and how they apply to leadership and I have access to mentors, coaches and experts that are on standby to support me. Through Skype calls, one-on-ones (randomized coffee trials), Meetings on Adobe Connect, Learnium chats, Facebook and WhatsApp group; the program gave me opportunity to meet amazing young people from diverse-socio cultural background that are tirelessly working on the same mission of creating a better world.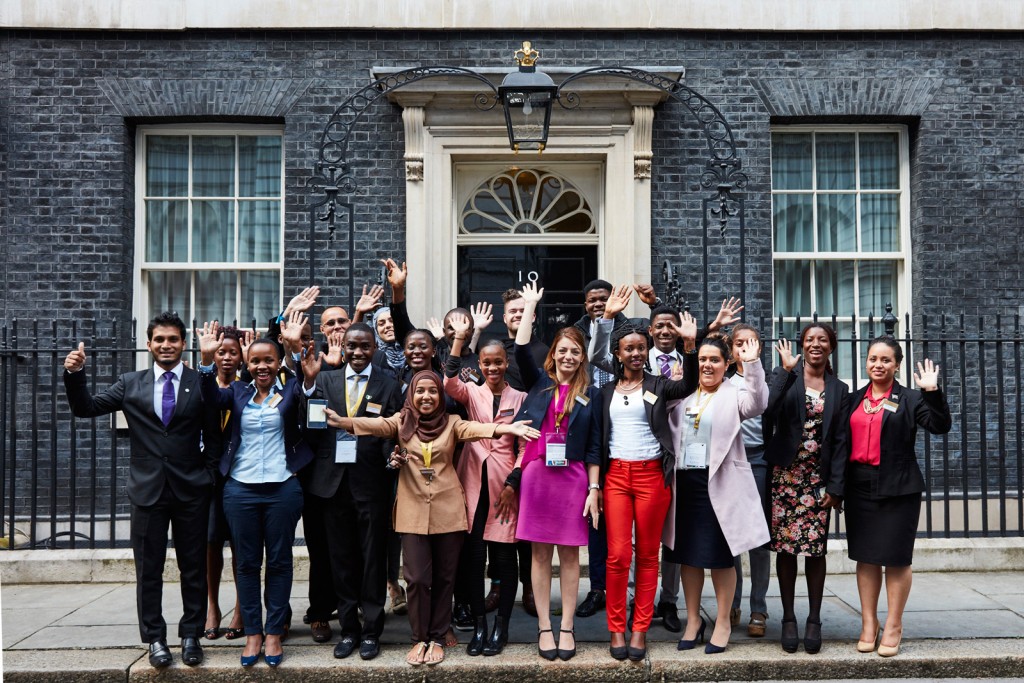 OD: Share some highlights of your experience
The most interesting part of the Queen's Young Leaders program is the residential week in London and Cambridge from the 16th to 27th June, 2016. It is a 10-day fast-paced and high-profile series of events, meetings, and workshops. I was opportune to interact with and put questions to influential UK political leaders and visit organizations that have expertise in areas of communications, social activism and advocacy. I visited Twitter and BBC Headquarters, No. 10 Downing Street (Official residence of UK Prime Minister), University of Cambridge (to meet my course tutors), Standard Chartered Bank, PWC, AMV BBDO, Australia House; and Buckingham Palace to receive my award from Her Majesty the Queen of England. And I had free time to visit some popular tourist spots in London. To say it was an awesome experience is an understatement. Indeed, at some point, I was thinking what have I done in my short life to have deserved such an unforgettable experience?
OD: What's your advice for prospective applicants
My advice to prospective applicants is to express themselves clearly and states the impact of their initiative and achievements to convince the selection panel that they deserve the award. Also, they should make sure that their referees know them very well and are willing to write good report about them (they don't need to be popular figures) and participants should check their emails regularly for second stage application and interviews. I wish all the prospective applicants best of luck.