Welcome to September!
We recommence our monthly Young Person of the Month feature with a very special person to the Opportunity Desk family. Meet Oyindamola Johnson from Nigeria, the OD Young Person of the Month. Oyindamola is a nonprofit professional and youth advocate dedicated to improving the lives of young people. He is an OD Mentor and has just been selected as an Atlas Corps Fellow and will be joining a cohort of amazing global nonprofit professionals from across the world for a one year development fellowship in the United States.
Read his story below and be inspired.
OYINDAMOLA JOHNSON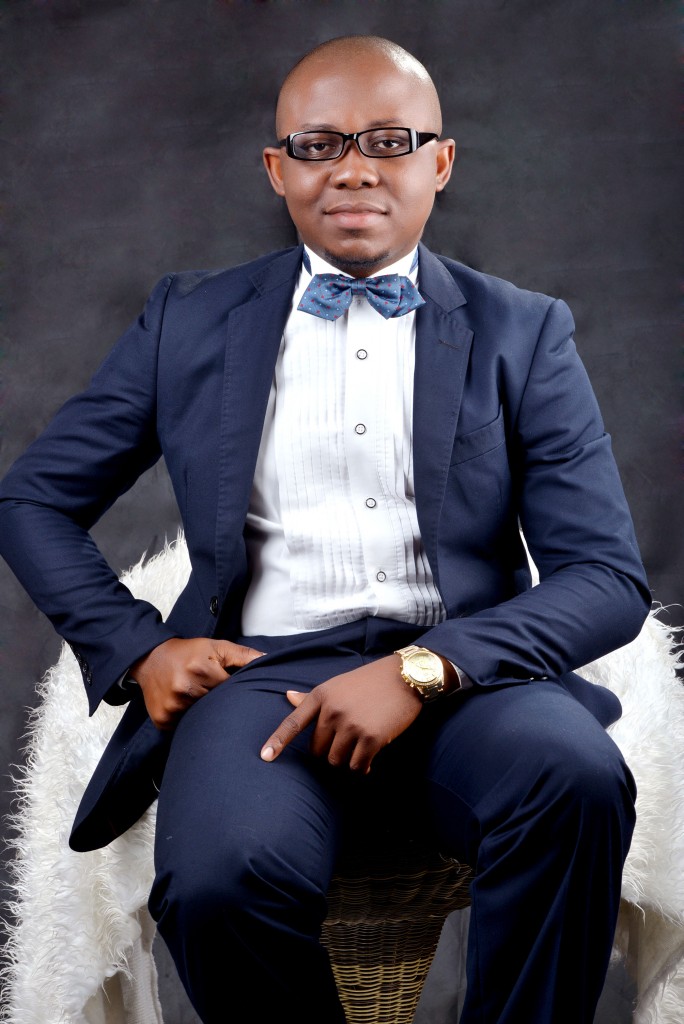 Oyindamola is a 33 year old nonprofit professional, youth advocate, and pianist with over 10 years of professional playing experience. He was born in Lagos, Nigeria.
He earned a Bachelor of Arts Degree in Mass Communication from Olabisi Onabanjo University, Nigeria in 2008, and has been involved in the communications and development sector since then. While studying for his degree, he worked as an Intern with The Guardian Newspapers, where some of his stories were published in the widely read newspaper. He also served as Production Intern with Ray Power 100.5fm in Lagos Nigeria, where he honed his broadcast production skills.
Upon graduating from the University in 2008, he worked with LoveWorld Internet Radio in Lagos Nigeria till 2010, where he functioned as an Editor, Writer and Programs Producer. Due to his dedication and resourcefulness, he won the award of "Most Supportive Staff – LoveWorld Internet Radio – 2008" after a brief period of working with the organization.
On How He Started His Venture
In April 2010, Oyindamola moved to Durban, South Africa where he served as Creative / Music Director for LoveWorld Music & Arts Durban. He led and worked with a team of over 300 individuals skilled in creative and performing arts across the Province of KwaZulu-Natal from 2010 – 2014. While performing duties in this role, he focused on leadership development and capacity building for all team members. He also initiated projects and music concerts, which eventually led to the production of a music CD titled "In His Presence Chapter One", In August 2014, his team won the African Gospel Music Awards – AGMA Awards UK (Best Group / Choir of the Year Category – 2014) in London, United Kingdom. That same year, his team also got nominated for the 7th SABC Crown Gospel Music Awards in the Best Choir of the Year 2014 category.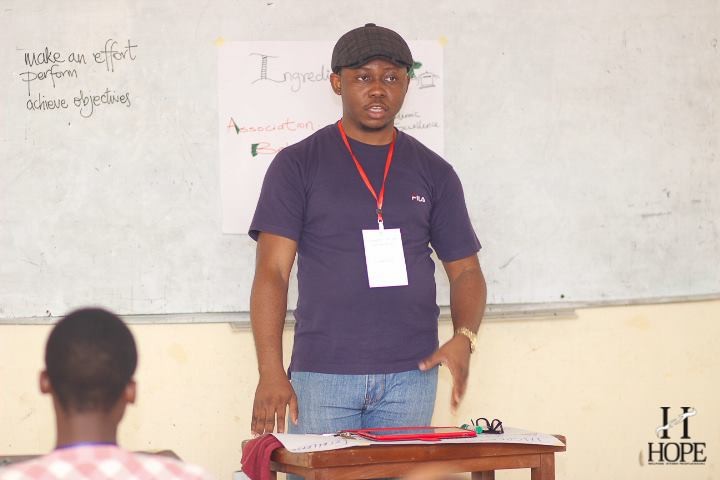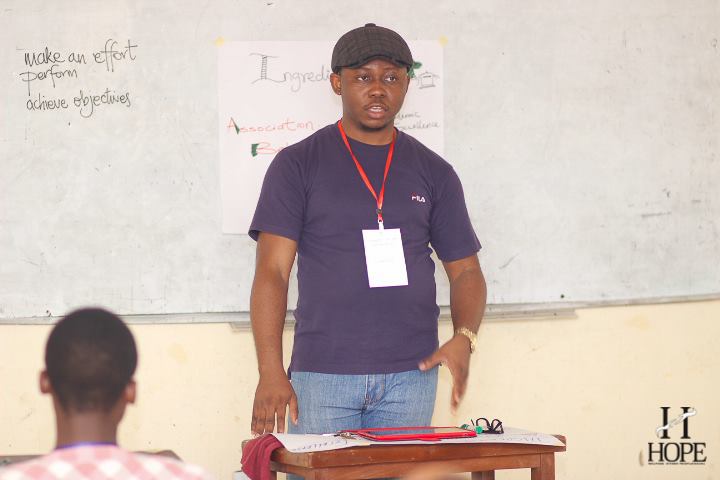 Upon returning to Nigeria from South Africa late 2014, Oyindamola kicked off fully working on development projects early in 2015. Leveraging on skills and expertise gained, and a passion for young people, he got involved in initiatives targeted at leadership development, capacity building and empowering youths. Some of these involved working on projects, which provided access to non-formal learning for young people in Makoko, Lagos State, Nigeria.
In order to concentrate his efforts on youths, Oyindamola established The Activation Hub, which is an enterprise setup to enable young change makers have access to people, places and possibilities to scale their initiatives and create lasting social impact. He conducts his activities through mentoring, facilitating at workshops and conferences, and also using social media as a platform for thought leadership.
Awards and Recognition
In April 2015, Oyindamola was invited to attend the YouthfulCities Global Summit, which held in Toronto, Canada. Prior to this, he served as an Urban Decoder & Researcher for YouthfulCities, where he researched on the cities of Durban and Johannesburg for the production of the YouthfulCities Global Index Report. Here's a news report from Quartz, which references the work done by YouthfulCities, and additional input from Oyindamola – http://bit.ly/2beVyxh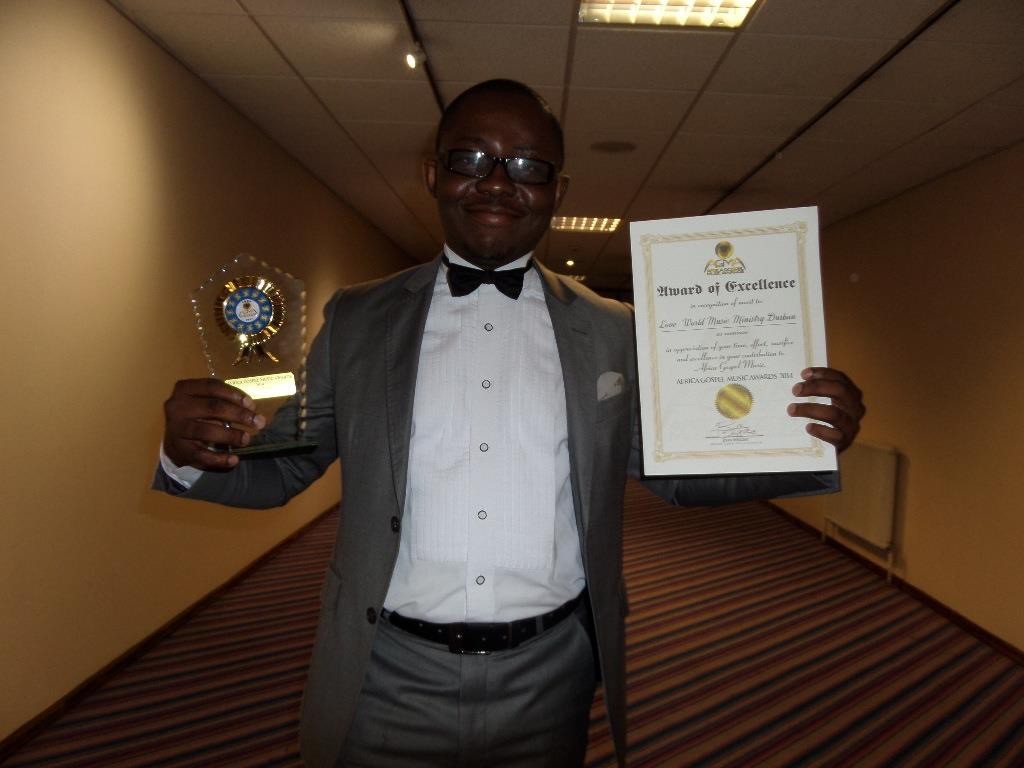 Recognizing his work in creating sustainable development and impacting lives of young people, Oyindamola was selected as one of the Top 100 Brightest Young Minds in June 2015 by Barclays Africa and Brightest Young Minds, South Africa.
Oyindamola's driving force is his passion for Nigeria, his love for Africa, and a deep seated desire to positively impact the lives of young people, not just in his immediate environs, but globally. This led to his selection as a Global Ambassador for "Leaders of Today" a youth based organization in the Netherlands which empowers young people for social impact.
Leveraging on his experience in communications management and using it in the development space, in 2015, Oyindamola functioned as Deputy Communications Director for "Global Institute for Youth" a non-profit, youth-led and globally run institute focusing on youth advocacy and leadership development.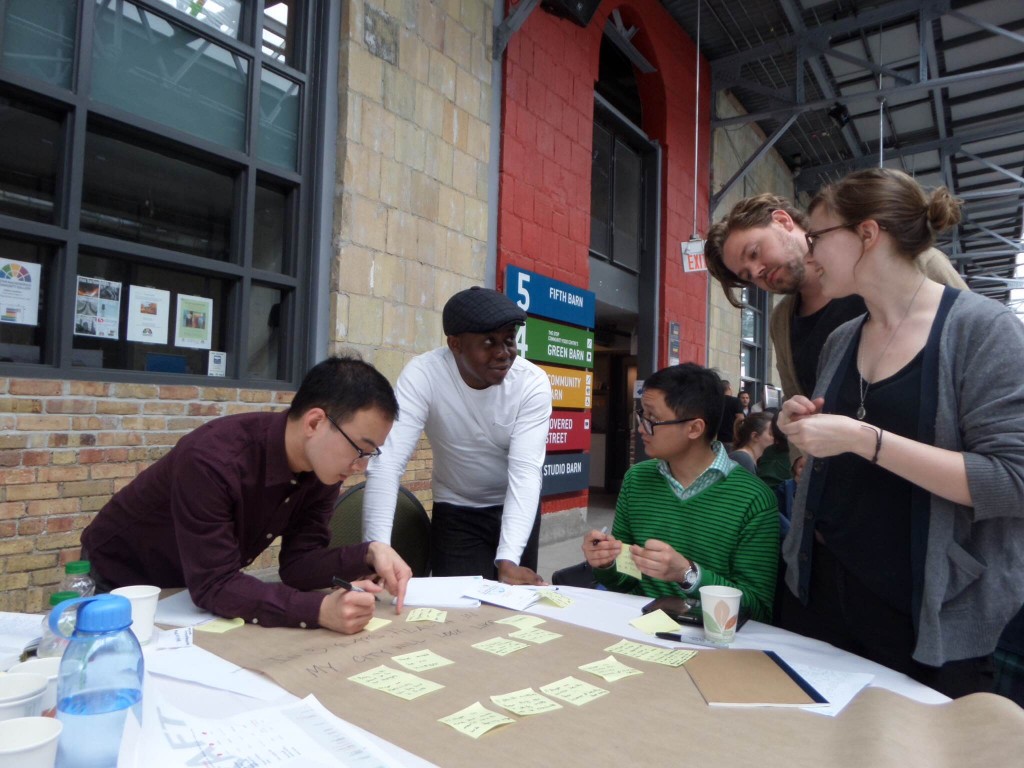 Also, he was selected as a Senior Judge in April 2015, for The Queen's Commonwealth Essay Competition, which is run by the Royal Commonwealth Society in partnership with Cambridge University Press, and he assisted in grading essays from young people, aged 14 – 18, across all Commonwealth countries for the competition.
In June 2015, he was selected as an Advisory Mentor for The Queen's Young Leaders program, where he contributes his skills and expertise in supporting extraordinary young leaders around The Commonwealth to make a difference through social, cultural and environmental change.
Oyindamola has leveraged on using social platforms for thought leadership and youth development, and has been part of numerous online programs and initiatives targeted at inspiring young people across the world. Here's the link to one of the recent online programs which he facilitated for SEY Talks Africa.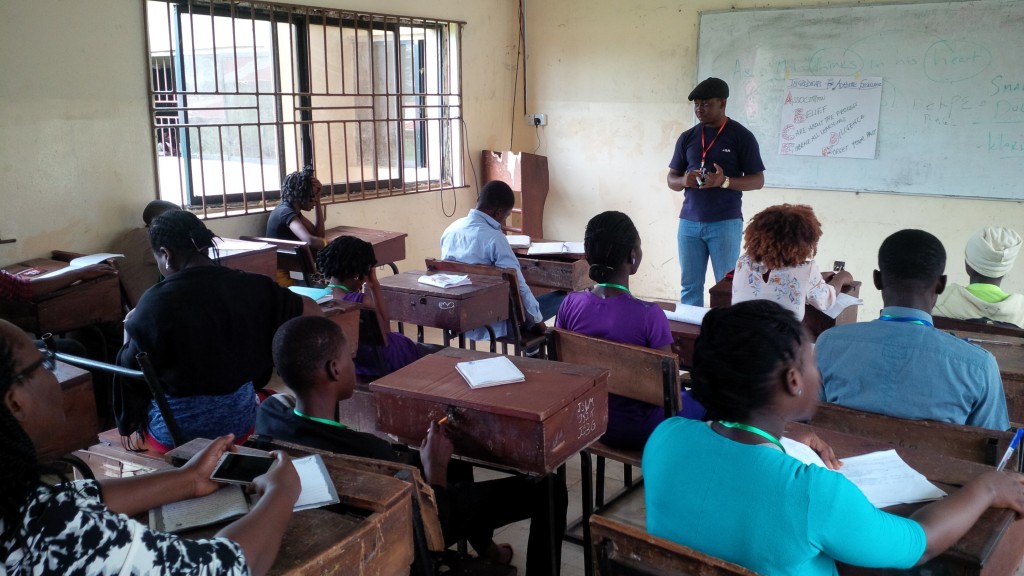 In November 2015, during the Agenda 2063 Summit / African Youth Day celebrations, which held at the African Union Commission Headquarters in Addis Ababa, Ethiopia, Oyindamola was given the award of "Youth Hero" by the Commission as a result of his work in promoting the rights of young people in Africa. He joined 9 other outstanding young African leaders selected across the continent for this prestigious recognition.
Following his passion for volunteering, Oyindamola was selected for the Volunteering for International Professionals Fellowship by the Malaysian Government in March, 2016. He spent 4 months in Kuala Lumpur, Malaysia working on Impact Storytelling and Communications for Development for Discover Muaythai, a sports based social enterprise focusing on empowering young boys from underserved communities through access to peer support, non-formal learning, mentoring and Muaythai. Here's a link to the project – http://bit.ly/29kL2QL
Further deepening his resolve and commitment to the nonprofit sector, in June 2016, Oyindamola was selected as an Atlas Corps Fellow (Class 22), where he will be joining a cohort of fast rising and amazing global nonprofit professionals selected across the world for a 1 year development fellowship in the United States.
Final Words for You(th)
One of the major principles Oyindamola has lived by is summed up in this thought and admonition by his life coach Rev. Chris Oyakhilome Dsc, D.D, – Work on being and not on having, for with what you are, you will have.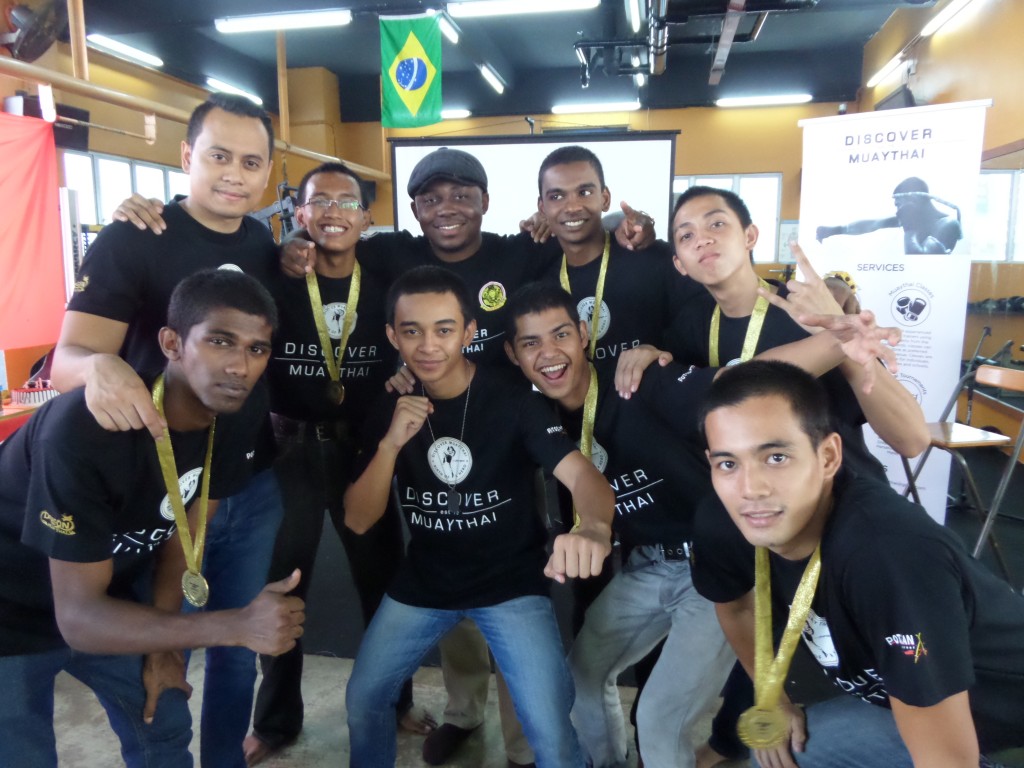 For more information, connect with Oyindamola on LinkedIn and Twitter @DamolaJohnson.
———————————————————————————————————————————
Who will be the Next Young Person of the Month?
You can be the next Opportunity Desk Young Person of the Month! All you have to do is get a friend to recommend your work or fill out the nomination form here. We want to use the platform to recognize and celebrate the efforts of amazing young people around the world. O! And you must be an active Opportunity Desk member, either as a fan, reader or subscriber!
Don't miss any updates in the future. Join Opportunity Desk on 60k+Facebook, 10.6k+Twitter, 55k+Group or join 18k+Subscribers via Email below!