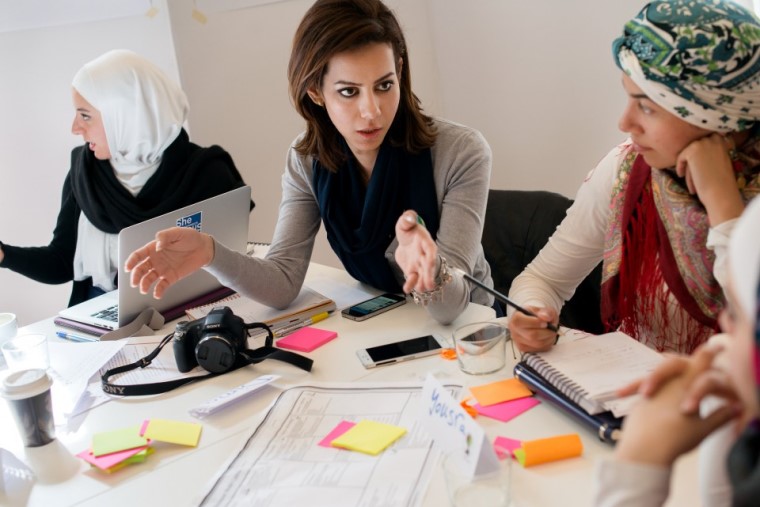 Apply to the She Entrepreneurs Program 2017 (Fully Funded)
Deadline: October 6, 2016
She Entrepreneurs is a recognised leadership programme for young emerging women social entrepreneurs in the Middle East and North Africa region (MENA) and Sweden. During a total of two and a half weeks on two separate occasions, the She Entrepreneurs programme offers personal and professional development to women whose social enterprise delivers a solution for positive social change.
The hands-on and practical study programme consists of seminars, workshops and interactive learning methods combined with reflection sessions, team-building and practical exercises. Facilitators and expert mentors are available for guidance. There are also study visits and meetings with inspiring social entrepreneurs.
Cost
Travel, hotel and food expenses are covered by the Swedish Institute.
Eligibility
Applicants should have the drive, ambition and interest to use social entrepreneurship to implement a social business initiative that you have already started working on
Be a citizen of Algeria, Egypt, Iran, Iraq, Jordan, Lebanon, Libya, Morocco, Palestine, Sweden, Syria, Tunisia or Yemen
Your social business initiative should be based and implemented in your country of citizenship or in one of the countries of the She Entrepreneurs programme listed above;
Be between 20 and 36 years old
Have a good working knowledge of both written and spoken English.
Application Process
The call for applications will open on September 6, 2016. A complete application consists of:
a completed application form in English, including your contact details and the contact details of two reference persons*
an updated CV in English
a photo (not compulsory).
Organizers may contact the reference persons of the applicants who are selected for an interview. They accept references who speak English, Arabic and French.
Important Dates
Call for application opens: September 6, 2016
Deadline for application: October 6, 2016
Skype interviews: November 7–11, 2016
Selected participants will be informed: (No later than) December 10, 2016
She Entrepreneurs 2016 module 1 in Sweden: March 27 – April 7, 2017
She Entrepreneurs 2016 module 2, location to be confirmed: September 16–22, 2017.
If you have any questions regarding the application form, please send an email to [email protected]
For more information, visit She Entrepreneurs 2017.