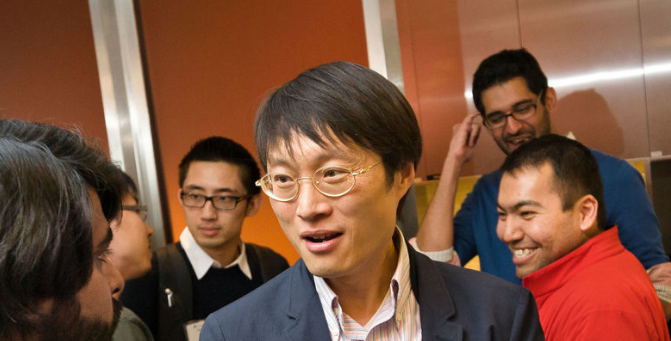 Paul & Daisy Soros Fellowships for New Americans 2017
Deadline: November 1, 2016
Applications are open for the 2017 Paul & Daisy Soros Fellowships for New Americans. The Fellowship program is looking for the 30 mosting promising New Americans who will go on to make a significant contribution to US society, culture, or their academic field. Every year the Fellowship supports 30 New Americans—immigrants and children of immigrants—who are pursuing graduate school in the United States.
Each Fellow receives up to $90,000 in funding and joins a community of recipients from past years, which includes US Surgeon General Vivek Murthy, leading Ebola researcher Pardis Sabeti, Aspiration founder Andrei Cherny, Oscar health insurance co-founder Kevin Nazemi and over 535 other New American leaders.
Eligibility
The application is open to college seniors, students in the early stages of their graduate career, and those in the workforce who are seeking graduate training.
Eligible applicants must be:

30 or younger
enrolled in a full-time graduate program in the 2017-2018 academic year
either born in the US, immigrants, naturalized US citizens, green card holders or DACA recipients.
Selection criteria
The criteria focuses on accomplishments that show creativity, originality, and initiative in light of the challenges and opportunities that have been part of the applicant's immigration experience. The Paul & Daisy Soros Fellowships for New Americans program uses three primary criteria for selection of Fellows:
The candidate has demonstrated creativity, originality and initiative in one or more aspects of her/his life.
The candidate has demonstrated a commitment to and capacity for accomplishment that has required drive and sustained effort.
The candidate has demonstrated a commitment to the values expressed in the U.S. Constitution and the Bill of Rights. This would include, but not be limited to, support of human rights and the rule of law, opposition to unwarranted encroachment on personal liberty, and advancing the responsibilities of citizenship in a free society.
In addition, the program considers two further criteria:
The candidate gives promise of continued significant contributions. Those contributions are likely to reflect distinctive creativity, originality and initiative and will mark the candidate as a leading and influential figure within her/his fields of endeavor.
The candidate's graduate training is relevant to her/his long-term career goals and is of potential value in enhancing her/his future creativity and accomplishment.
Application
Applicants and potential applicants are encouraged to learn about the Fellow community through the Fellowship's website, regular e-mails, and informational webinars.
For more information, visit Paul & Daisy Soros Fellowships.