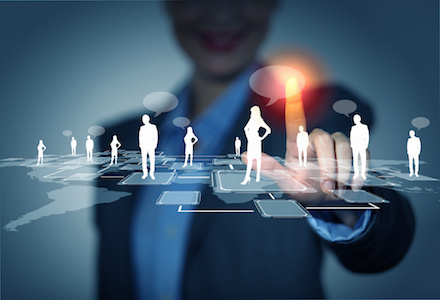 Ashoka is looking for a Global Social Media Manager – Washington, DC
Deadline: Not specified
Ashoka is currently looking to hire a Global Social Media Manager. This is a compelling opportunity for doers and changemakers who are passionate about spotting new ideas and building entrepreneurial teams. Ashoka hires people who have been starting and transforming things all their lives, whether that's a school newspaper, a large company, or a local movement.
Are you a media obsessive looking for a global challenge? Ashoka is recruiting a global social media manager to build a digital movement of changemakers. If you've got an entrepreneurial spirit and a sense of adventure apply today.
Job Details
The Global Social Media Manager will be based in Washington, DC and will start work ASAP.
The Global Social Media Manager will engage the many communities that convene online on social media as well as blend the core Ashoka message with an offline Everyone a Changemaker movement. This individual would apply entrepreneurial and creativity skills to be a social media innovator that can work with a decentralized global marketing team that spans from India to Europe to the US.
Responsibilities
This role will involve:
Media relationships/syndicates / Media pick up
Understanding how to cultivate social media communities. Adding followers is not cultivation.
Media production – punchy, informative, engaging ability for blog writing and dissemination across all media channels
currently established and yet to be established; design component a plus
Emphasis on coordinating efforts with team members to best articulate and convey key messaging from across Ashoka.
Oversee, strategize, deploy, integrate project-focused, social media plans and adhere to media schedule.
Work with key members at Ashoka globally to open up media channels with Ashoka local offices
Develop and maintain media relationships on both macro level (global) & micro level (local)
Cross-promote content for syndication partners/competition partners, etc.
Reach the press: all tasks and assignments fall under media outreach, developing and writing content (or working with
marketing team to create it) for media pickup and/or producing on other media properties for cross-promotion
Research subject areas, fellows, relevant criteria to find relationships and tie-ins with likeminded sites and media properties, from key columnists to robust bloggers.
Eligibility
The ideal candidate will:
Have the entrepreneural grit to be a how-to person
Have 7-12 years relevant work experience
Dedication, follow-through, and a sense of humor
They are looking for someone with communications, journalism, international relations or related degree and are looking to take their next step by helping build an international and entrepreneurial organization during a time of unprecedented growth.
Application
Important Note: Ashoka is an equal opportunity employer and invites applications from candidates regardless of race, gender, sexual orientation, age, disability or religion.
For more information, visit Ashoka.