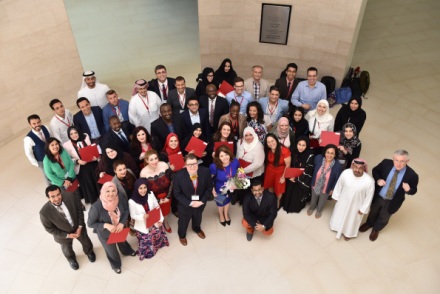 Scholarships For ICRT Programs at Harvard Medical School (Full & Partial Scholarships Available)
Deadline: November 6, 2016
Harvard Medical Schools invites applications from eligible candidates for the ICRT program. The Introduction to Clinical Research Training (ICRT) program  provides an introduction to key skills and knowledge in clinical research using an innovative pedagogic model.
The ICRT program is a six-month certificate program consisting of online lectures, webinars and workshops. The program's blended curriculum emphasizes skill-based and team-based peer-to-peer learning.
ICRT Program Objectives
At the completion of the ICRT program, students will be able to:
Describe the core concepts of biostatistics and epidemiology pertaining to clinical research
Develop a research question and formulate a testable hypothesis
Write an organized and structured manuscript
Critically evaluate medical literature
Perform basic statistical analyses using Stata software
Eligibility
Applicants for the ICRT program must have an MD, PhD, MBBS, DMD, DDS, PharmD, DNP, or an equivalent degree to apply.
Scholarships
All scholarships are awarded on the basis of merit, and as part of the application candidates should state why they should be considered for scholarship support.
Emirates Cardiac Society Scholarships: 

The Emirates Cardiac Society Board of Governors will award two full scholarships to an applicant with a background in cardiology or an interest in pursuing a career in cardiology.
Priority will be given to UAE nationals.
Applicants for this scholarship should emphasize their interest in cardiology or cardiac science, as well as potential career benefits, in the scholarship statement.
The Emirates Cardiac Society scholarship will cover the ICRT tuition, course-related materials, and accommodation (if necessary) during the program's two workshops in the UAE. To apply for an Emirates Cardiac Society scholarship, please select this option on your application.


Dubai Harvard Foundation for Medical Research Scholarships

The Dubai Harvard Foundation for Medical Research (DHFMR) offers a limited number of partial scholarships to selected candidates.
Partial scholarships will be funded at 50% of tuition.
Priority is given to candidates from the United Arab Emirates, but candidates from the GCC and MENA region*, regardless of nationality, will also be considered. These scholarships are awarded on the basis of merit and financial need. To apply for a DHFMR scholarship, please select this option on your application.
*The MENA Region includes: Algeria | Bahrain | Djibouti | Egypt | Iraq | Israel | Jordan | Kuwait | Lebanon | Libya | Malta | Morocco | Oman | Qatar | Saudi Arabia | Syria| Tunisia | United Arab Emirates | West Bank and Gaza | Yemen
How to Apply
Applicants will be accepted on a rolling admissions basis. If you apply for regular admission, the standard review process is 4-6 weeks. Please note that only completed applications will be reviewed for acceptance. See more information on tuition and scholarships.
The following documents are required to apply for the program:
Current Curriculum Vitae/Resume
Letter of Recommendation (from a department/division head/director, chair or supervisor)
The letter of recommendation can be submitted with your application or at a later date via email to [email protected].
For more information, visit ICRT Harvard Medical School