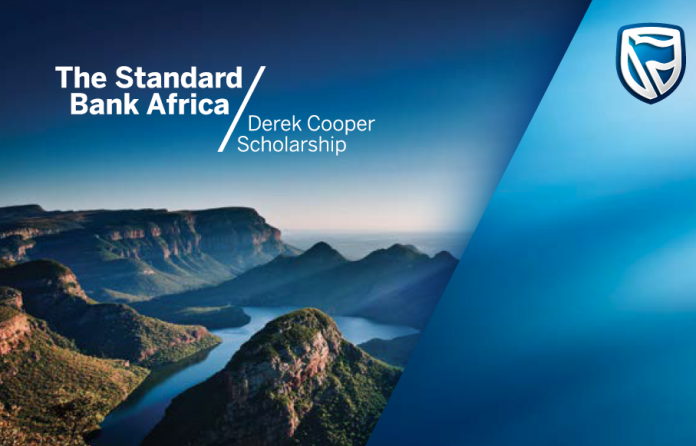 Standard Bank Derek Cooper Scholarships 2017
Deadline: April 21, 2017
Applications are now accepted for the Standard Bank Derek Cooper Scholarships 2017. Three Standard Bank Derek Cooper Africa Scholarships will be awarded annually to African students commencing an MPhil programme, also with the aim of enhancing the skills of oustanding African students to enable them to contribute to the future growth of their countries. The successful candidates will have gained a First class or High Second class BA honours degree or equivalent.
Scholarship
The scholarships are full awards that cover:
University Composition Fee at the overseas rate;
Full maintenance grant for a single person;
£2,500 travel and settling in allowance
Rented accommodation in or near College will normally be made available to a single Scholar. The college does not currently have any family accommodation available.
Eligibility
Open to support African graduate students of outstanding academic merit and leadership potential, originally resident in Angola, Botswana, Cote d'Ivoire, Democratic Republic of Congo, Ghana, Kenya, Lesotho, Malawi, Mauritius, Mozambique, Namibia, Nigeria, South Africa, South Sudan, Swaziland, Tanzania, Uganda, Zambia and Zimbabwe;
Preference will be given to students ordinarily resident in Angola, Ghana, Kenya, Mozambique, Nigeria and South Africa who have been accepted to undertake MPhils in Economics, Education, Engineering for Sustainable Development, Finance and Management. Applicants to the MBA and MFin are not eligible;
Award holders will be expected to return to their countries to work or study after completing their course at Cambridge.
Application Process
Apply to the Board of Graduate Studies, 4 Mill Lane, Cambridge, CB2 1RZ, for admission to the University as a Graduate Student using the GRADSAF application form which is obtainable online or in hard copy from the Board. Candidates should submit their GRADSAF application forms to the Board not later than December 7, 2016;
All candidates must also complete a Standard Bank Derek Cooper Scholarship application form which can be downloaded here or obtained from Ms C. Percival, the Graduate Tutor's Assistant, Tutorial Office, Magdalene College, Cambridge CB3 0AG. Applications can be submitted in electronic form or in hard copy (6 copies) to the Graduate Tutor's Assistant ([email protected]);
References must be received electronically or in hard copy by the closing date and applicants should ensure that their nominated referees keep to the application deadline. Incomplete or late applications will not normally be accepted.
Preference will be given to those nominating Magdalene as their first-choice College. The outcome of the competition should be known by late June 2017.
For more information, visit Standard Bank Derek Cooper Scholarships 2017.