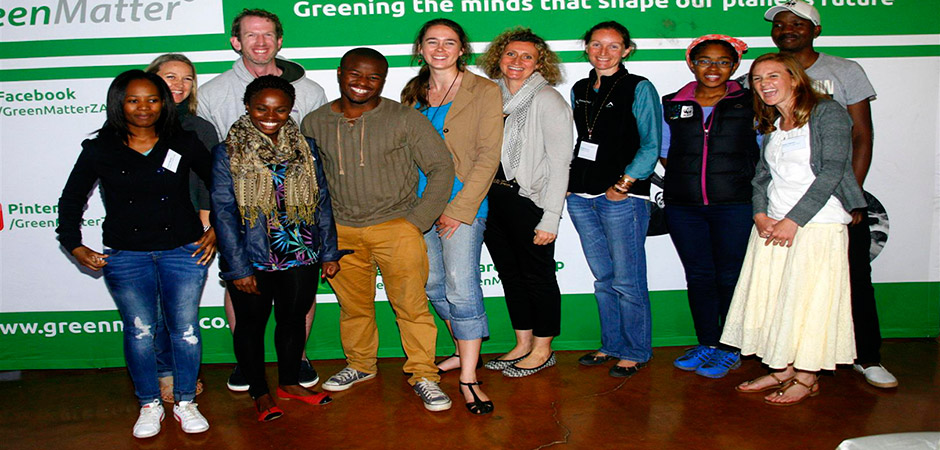 Call for Application: GreenMatter Postgraduate Fellowship 2017
Deadline: November 7, 2016
The GreenMatter Fellowship is designed to connect a community of outstanding champions, leaders and advocates who contribute positively towards managing and maintaining South Africa's biodiversity. The Fellowship is unique in that it offers a range of development opportunities and welcomes graduates, young professionals and established leaders from all walks of life. It emphasises camaraderie, community and peer learning, while encouraging individual excellence. Financial support is complemented by networking, mentoring and structured professional development opportunities.
Fellowship
Fellowship offers postgraduate development awards which comprises R50 000 pa for Honours (up to 1 year) and R 70 000 pa for Master's (up to 2 years), including 2 skills development contact sessions in the first year;
GreenMatter PhD bursary opportunity is also available for students enrolling to commence PhD studies in 2017. The bursary amount is ZAR 90,000 per year.
Application are invited in the following priority skill areas:
Agricultural Extensionists with biodiversity specialism;
Geneticists: molecular biology with a specialisation in biodiversity conservation;
Biosphere Reserve and Protected Area Managers;
Curators (biodiversity collections);
GIS specialists and technicians;
Resource Economists with biodiversity related specialism;
Ecologists: esp. in marine but also aquatic and terrestrial systems;
Human Capital Development: High level biodiversity education and HCD specialists;
Bioinformatics: ICT specialists and technicians with biodiversity skills;
EIA practitioners;
Lawyers with environmental specialism;
Social ecologists;
Engineers with environmental/biodiversity specialism (including civil);
Monitoring specialists, species protection officers and inspectors;
Soil scientists;
Social scientists specialising in environment, indigenous biodiversity knowledge;
Policy developers & analysts, urban & regional planners with biodiversity insight;
Statistical ecologists & Modellers;
Taxonomists;
Wildlife Veterinarians.
Eligibility
Open to South African citizens; and
In possession of a relevant undergraduate degree in applying for an Honours bursary; or
In possession of a relevant Honours' Degree if applying for a Master's bursary; or
In possession of a relevant Master's Degree if applying for a PhD bursary; and
Able to motivate how your field of study aligns to the GreenMatter priority skill areas identified.
Application Process
All applications must be emailed to [email protected]
For more information, visit GreenMatter Fellowship.