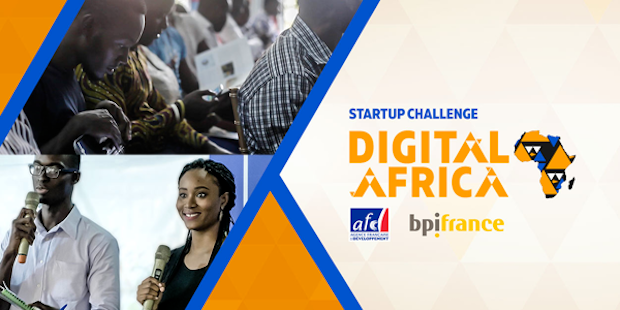 Enter the Digital Africa Startup Challenge 2016
Deadline: November 15, 2016
Are you convinced that digital innovation is the path to achieving sustainable development? Have you created an innovative product or service linked to FinTech, health, environment, energy or agriculture? Do you want to create Africa's digital transition? Submit an application to accelerate your growth!
The Challenge gives Participants the opportunity to offer innovative solutions (but not limited) in the fields of fintech, health, environment, energy and agriculture. Through their solution(s), the Participants must respond to the following challenge: Propose an innovative and digital solution that could help Africa's development.
Prizes
AFD Acceleration Pack (for the 5 winning African startups)

Winners benefit from services including mentoring, incubation, networking and funding. The prize is fully customizable – you will work with AFD to build your own pack to suit your needs!
Maximum value of 30,000 pounds for each winner.

BPIFrance Support Pack (for the 5 winning French startups)

This pack includes registration on any training programme from the BPIFrance Universite catalogue. Also a trip offering the opportunity to network and to discover the Abidjan and Cape Town ecosystems, organized by French Tech Abidjan and French Tech Cape Town.
Maximum value of 10,000 pounds for each winner.

The 10 winning startups will be invited to the Africa-France Summit in Bamako. Flight and Accommodation cost for two nights would be covered.
Eligibility
Open to African and French Startups
Selection Process
The final selection will include four African startups and four French startups, all chosen by the jury. Two additional startups will be chosen by an online public vote.
Application process
Answer the online questionnaire and submit a brief presentation of your solution and a document attesting the existence of the business.
For more information, visit Digital Africa Startup Challenge.