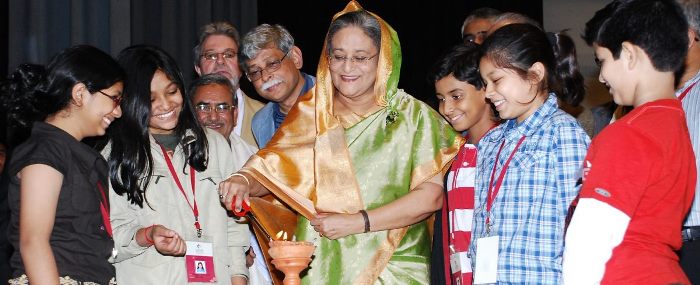 10th International Children's Film Festival Bangladesh
Deadline: October 30, 2016
International Children's Film Festival Bangladesh is an annual film festival held countrywide, which showcases full length features, shorts, experimental films made for and by children, including fiction animations and documentaries, from around the world. Founded in 2008, it is the biggest and also the only international film festival for children and young adults in Bangladesh.
The festival prevails with the vision of opening a new world of movies to the children of Bangladesh and exposing them to a diversity of cultures and traditions from various nations through cinema. One of the primary missions of the festival is to provide the youth with a platform to showcase their talent in media and to understand its role in bringing attention to various social issues and in learning through entertainment.
Awards
Awards will be given for:
Best Film;
Best Director;
Best Feature Film;
Best Short Film;
Young Talent;
Social Film.
There will also be Special Awards
Eligibility
Submission Categories
Submission Process
Film submission form must be written in English and submitted online;
You can submit one film using this form once. To submit another film of yours use the form twice and submit one after another;
Filmmakers are highly advised to check the information and spelling before submission. No changes or edits will be considered once a submission form is submitted.
After the submission, you will be given a registration code, which you must remember to write down on the DVD pack of your film.
For  more information, visit International Children's Film Festival Bangladesh.