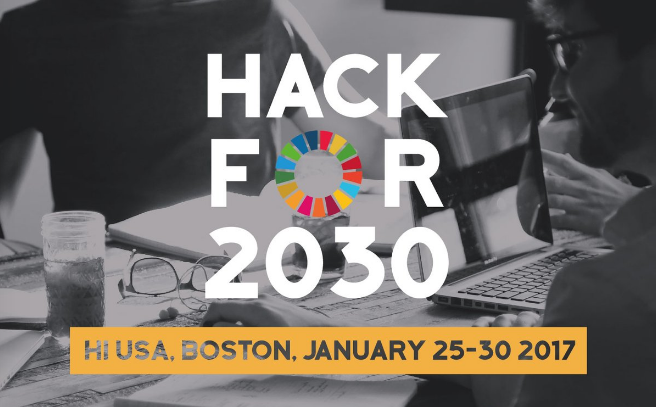 Hack for 2030 – Apply to join the Hackathon in Boston, USA 2017!
Deadline: Not specified!
Hack for 2030 is looking for creatives and developers to tackle the Sustainable Development Goals
during a unique hackathon in Boston. Wanderbrief, World Merit and Hostelling International USA are organising 'Hack for 2030'; the world's first sustainable hackathon inside a hostel. Together they are going to tackle the Sustainable Development Goals for 5 days (January 25-30, 2017) with talents and global changemakers from all over the world.
The cool thing is that this hackathon takes place inside HI Boston where the teams will be guided by industry leaders. With a goal of 5 teams of 6 people, World Merit, Wanderbrief, and a 3rd party will each be responsible for selecting 2 people for each team. Sign up now and let's change the world together!
Benefits and Cost
Accommodation + food in the amazing HI Hostel in Boston
Learn from experienced mentors and thought leaders
Collaborate with global changemakers and make the world a better place
You need to be able to fund your own flight/transportation to Boston
Eligibility
Hack for 2030 is open for World Merit members and Wanderbriefers from all over the world.
You need to have a passport/visa allowing you to travel to the U.S
Application
For more information, visit Hack for 2030.