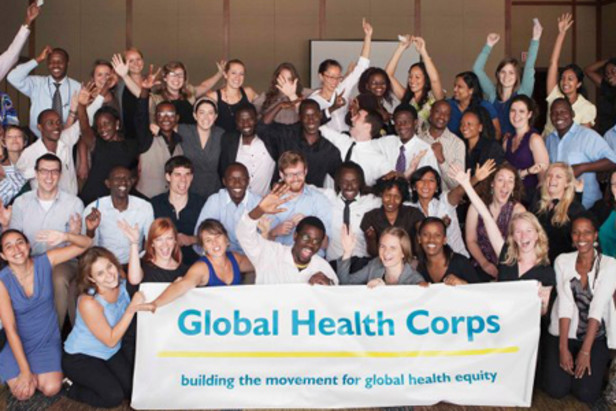 Global Health Corps Fellowship 2017/18 (Fully Funded)
Deadline: January 18, 2017
Are you part of the next generation of global health leaders? Apply now to the Global Health Corps Fellowship 2017/18. The GHC fellowship is a one-of-a-kind leadership opportunity which places you in the real world, amidst real problems. It won't be easy, but it will be transformational and rewarding.
Through your application, the Global Health Corps wants to understand who you are, what your personal vision of leadership is, what your social justice values are, and how you are working toward them. They also want to understand your perspective on the power of young leaders to change the world, why you want to be a part of the GHC community, and what you will contribute.
Fellowship
Yearlong paid placements (June 25, 2016 – July 9, 2017) within partner organizations in Malawi, Rwanda, Uganda, the US, and Zambia to address real-time capacity gaps and strengthen health systems;
In addition to on-the-job training, fellows engage in a comprehensive leadership training curriculum to build effective, empathetic, and innovative leaders of tomorrow.
Fellow receive additional logistical and financial support during the year, including:

Monthly living and utilities stipend
Housing
Health insurance
Professional development grant of $600 and completion award of $1500
Travel coverage to and from placement site, all trainings, and retreats
Eligibility
Applicants should
Be 30 years or younger by June 25, 2017;
Hold a bachelor or undergraduate university degree by June 25, 2017;
Be proficient in English;
Be willing to push themselves outside their comfort zones, to embrace failure, and to approach a personally transformative year – with many challenges in the day-to-day – with integrity, humility, and self-reflection;
Be ready to listen openly to others, embracing a range of perspectives and experiences while remaining open to having their own perspectives shift;
Be able to understand the hard, complex work of building just health systems and have the patience, resilience, and motivation to see these challenges through;
Be empathetic, with a commitment to self-care and the wellbeing of others;
Be passionate about social justice in global health and about finding and building their voices to effect health impact;
Be committed to inclusivity and collaboration across sectors, cultures, and borders of all kinds, while investing in and supporting others.
Application Process
Begin application here
Key Dates
November 8, 2016: Part 1 of the application opens — general information and essays.
December 7, 2016: Part 2 of the application opens — select up to three position descriptions for which to apply
January 18, 2017: Application parts 1 and 2 close at 11:59pm EST. Proof of Identity and Proof of Education documents due
February 1, 2017: Recommendation form is due (submitted directly by your reference through the online application portal)
February – March 2017: Each application is reviewed at least twice
March – April 2017: All semi-finalists are interviewed by Global Health Corps
April 2017: All applicants are notified by email of their application status
April – May 2017: 3 to 5 finalists per position are interviewed by partner organizations
May – June 2017: Fellowship offers are extended on a rolling basis
June 1, 2017: All applicants are notified by email of their application status on a rolling basis
June 25 – July 9, 2017: 2017-2018 GHC fellows attend Training Institute at Yale University
For more information, see FAQ or visit Global Health Corps Fellowship.