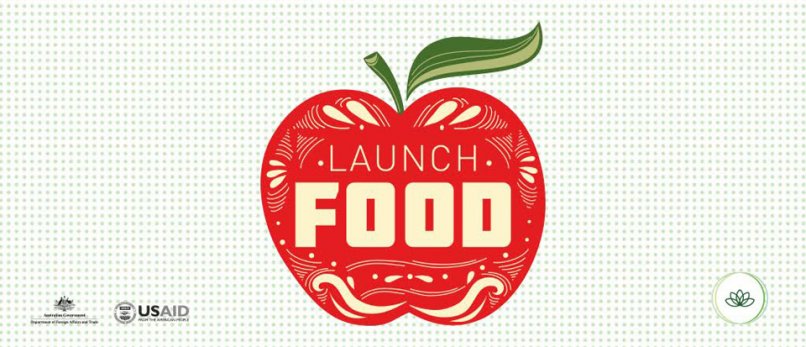 LAUNCH Food Innovation Challenge 2016
Deadline: December 7, 2016
LAUNCH Food is calling for innovations that will ultimately impact people's food choices, whether in the home, market, street, restaurant or community. They will support and accelerate a portfolio of solutions that address availability of and access to affordable, nutritious, desirable and sustainable food, and solutions that promote people's selection and consumption of more nutritious food.
If you are working on an innovation that will contribute to improving health outcomes through the food system, they want to hear from you. Don't be afraid to surprise them! If you're working on a related solution in another field that could apply to this challenge, answer the call.
Awards
Selected innovators will have the opportunity to present their innovation to members of the LAUNCH network at the LAUNCH Food Forum, to be held in March 2017. The Forum is a facilitated multi-day event connecting innovators with investment partners, market leaders, and technical experts as well as philanthropic, NGO, and public sector actors committed to accelerating the adoption and scale of solutions;
LAUNCH Food innovators will be mentored by the LAUNCH Food network to scale their technical capabilities and increase the impact of their innovations. This will include one-on-one mentorship, access to market partners, and facilitated opportunities for investment with LAUNCH partners and others;
While this LAUNCH cycle does not offer a cash prize, the Australian Department of Foreign Affairs and Trade's innovationXchange has allocated up to AUD $5 million to seed and scale some innovations sourced through LAUNCH Food.
Other Benefits include
An all-expenses-paid trip to attend the LAUNCH Forum in March 2017 for one member of your team (venue to be confirmed);
Assistance with articulating a compelling narrative and growth strategy to create a concise, high-impact presentation, which will be streamed live during the Forum and recorded for future use;
Ongoing acceleration support, leveraging the LAUNCH network to unlock opportunities;
Public recognition from LAUNCH and its partner organisations;
Media and public relations training and exposure, including a professional video of your innovation story, which will be featured on LAUNCH.org;
Continued engagement with, and access to, the LAUNCH network beyond this challenge cycle;
No cash prize will be awarded.
Eligibility
The challenge is open for anyone to apply. Responses from academics, companies (small or large), entrepreneurs, inventors, non profit organisations, research institutions, national laboratories, government agencies, social enterprises and funders are welcome;
Cross-discipline and cross-geography teams are highly encouraged to apply. 'Innovations' may be at the stage of functional prototype up to market-ready solutions;
Applicants ready to be supported by industry partners or ready to scale will receive the most benefit from the LAUNCH experience.
Application Process
If you have issues accessing the online form, download the application form here.
Application Timeline
September 19 – December 7, 2016: Application Process
December 7 – January 24, 2017: Application Review
February 1, 2017: Announcements of innovators
March 2017: LAUNCH Forum
April – September 2017: Acceleration Period
For more information, visit LAUNCH Food Innovation Challenge.