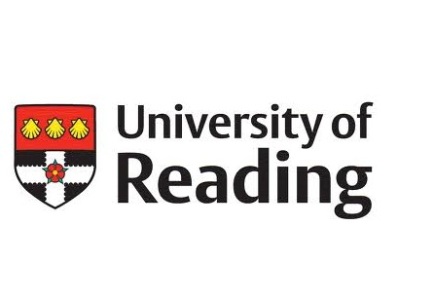 University of Reading's Felix Scholarships For Citizens of Developing Countries 2017-18 (Fully-funded)
Deadline: January 30, 2017
University of Reading invites applications for the Felix Scholarship.Under the prestigious Felix Scholarships scheme, four Felix Scholarships will be available to well qualified students to pursue postgraduate study (PhD or Masters) at the University, starting their programme in September 2017.
Eligibility
Open to students with Indian citizenship or citizenships from other developing countries
Scholarships are awarded for any full-time MPhil/PhD programme or Taught Masters programme.
Eligible candidates
must demonstrate financial need
 must possess at least a first-class honours degree from a University or comparable institution
must not hold a degree from a University outside your home country
must not have studied outside your home country for one year or more
 are expected by the Trust to return to work in their home country following their study
must have been accepted for admission by the University by 30 January 2017 to be considered for shortlisting
Scholarship Award
These scholarships
covers tuition fees at the international rate
provides a stipend (maintenance grant) to cover living expenses (the current level of which is £13,730).
also provides generous allowances for clothes, books and a return flight home. The awards are available (depending on eligibility) for up to 3 years.
How to Apply
Complete an online application for admission to a Postgraduate Degree at the University of Reading and hold an offer of admission by the deadline (30 January 2017).Apply online for admission to your postgraduate degree at Reading
Complete the electronic form at the bottom of this webpage in order to express your interest in being considered for the Felix Scholarships. This will ask you to confirm that you have read (and comply with) the Felix Scholarship criteria listed above. Do not complete this form unless you have a valid 8-digit applicant number (ID number) from the University's online Admissions system otherwise it will not be accepted.
Eligible candidates will then be considered for nomination by their academic School / Department at Stage One. If you are successful in being nominated, you will receive a request on Wednesday 8 March 2017 asking you to complete a full Felix application form. This must be returned by Wednesday 15 March 2017.
Nominees will then be considered for shortlisting by the University level panel at the beginning of April. If you are shortlisted by the University, you will be notified. Candidates for the Indian awards will be asked by representatives of the Felix Trust to attend an interview in India during April/May 2017.
For more information, visit Felix Scholarships.