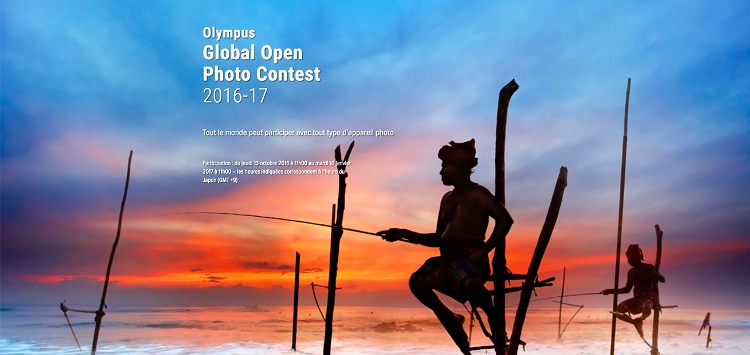 Enter the Olympus Global Open Photo Contest 2016/17
Deadline: January 10, 2017
Send in your photos for the Olympus Global Open Photo Contest 2016/17. Olympus contributes to society by making people's lives healthier, safer, and more fulfilling all around the world. In line with these contributions, the Olympus Global Open Photo Contest 2016-17 will feature the following four categories:
Power of life: Enter a powerful photo that conveys how beautiful, vibrant, healthy, and full of energy life can be.
Connections to Cherish: Enter a heart-warming photo that expresses the love and peace of mind that family and friends provide you with.
Places that Inspire: Enter a breathtaking photo of spectacular, picturesque scenery.
Perspectives Often Missed: Enter a fascinating photo taken from an imaginative viewpoint rarely seen before, that stimulates our creativity and invites us to venture out and discover.
Prizes
Prizes will be presented to one Grand Prize winner and 13 winners per theme.
Eligibility
Anyone with any kind of camera who registers can participate;
Each entrant may submit up to 5 photo entries for each category;
Each image must be in JPEG format and be 15 megabytes or smaller;
A photo may not be entered in multiple categories;
Olympus employees and affiliates may not participate in the contest.
Application Process
Only online entries will be eligible;
You can view photos you entered from the "My Page" section;
You can also cancel/replace entries, and edit photo titles/descriptions throughout the entry period from the "My Page" section.
For more information, visit Olympus Global Open Photo Contest.