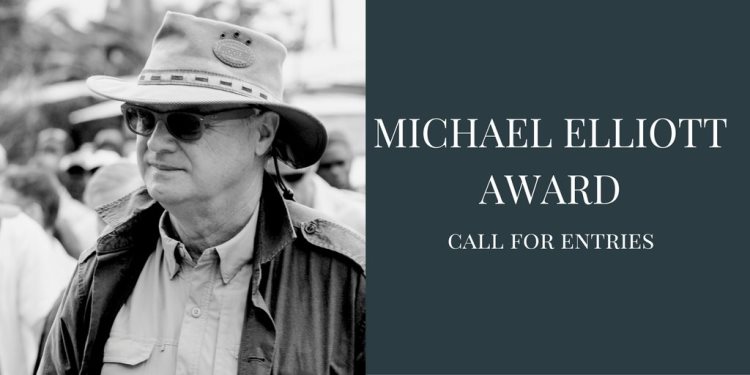 Michael Elliott Award for Excellence in African Storytelling 2017
Deadline: January 30, 2017
The International Center for Journalists (ICFJ) in collaboration with ONE and the Elliott family seek entries for the inaugural 2017 Michael Elliott Award for Excellence in African Storytelling. Mike served as a distinguished editor at The Economist, Newsweek and Time before becoming CEO of ONE. Earlier this year, he had spoken of his dream to establish an award that would bring together his belief in great journalism with his commitment to progress in Africa. This annual award in his name will honor an up-and-coming journalist in Africa who tells important stories through quality reporting.
Awards
The award winner will receive a $5,000 cash prize to pursue an in-depth reporting project. The winner will also spend time in U.S. newsrooms to learn new skills and receive mentorship from ICFJ, helping to catalyze additional reporting that engages and empowers Africans.
Eligibility
The contest is open to up-and-coming, English-speaking journalists working for print, broadcast and online news media based in Africa;
Applicants must submit a published story or series that reflects top-notch storytelling about important issues;
Submissions can include feature stories; in-depth, investigative or explanatory pieces; or multimedia reports or documentaries;
Published stories or broadcasts must be submitted in English. Works in other languages must include English translations.
Application Process
Complete the application form.
For more information, visit Michael Elliott Award for Excellence in African Storytelling.