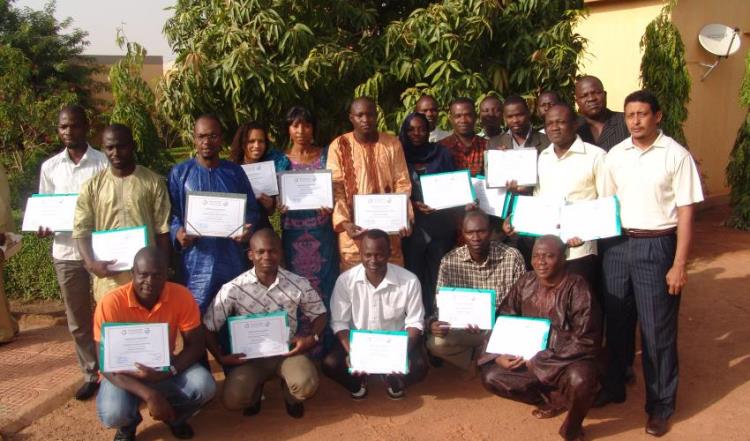 Training for Protected Area Managers in Central Africa (Fully Funded)
Deadline: January 31, 2017
Applications are ongoing for the Training for Protected Area Managers in Central Africa. The purpose of this project is to improve the implementation of conservation actions in Central Africa by developing the organizational management skills of Protected Area (PA) and Community-Conserved Area (CCA) managers, to ensure effective and efficient management of protected areas. The workshop will take place in Rwanda from May 1 to 5, 2017.
Fauna and Flora International (FFI) are seeking 14 mid-level PA or CCA managers to develop their organizational management skills through a 5-day training workshop with follow up support. The content of the training will be designed to address the individuals self-identified learning needs, identified using the IUCN Global Register of Competences for Protected Area Practitioners tool.
Cost
FFI will cover the cost of the workshop, accommodation and food once at the training venue. Transportation costs will be reimbursed based on prior agreement and presentation of all receipts.
Eligibility
Open to middle managers and technical specialists of PAs and CCAs, who manage, organize and lead either teams implementing plans and projects or technical sections (e.g. Head Ranger, Scientific Officer, Community Outreach Officer, Local Government Field Officer, Administrative Officer etc.);
Applications from nationals working in Burundi, Cameroon, Democratic Republic of Congo (DRC), Rwanda, and Sao Tome and Principe will be accepted. Applicants working in other countries are not eligible;
If selected, candidates must be able to attend all five days of the workshop;
Knowledge of workshop working languages is required. This workshop will be taught in English with interpretation offered in French and/or Portuguese (according to need) and key materials will be in English, French and Portuguese.
Application Process
See application documents in English or in French.
For more information, visit Training for Protected Areas in Central Africa.