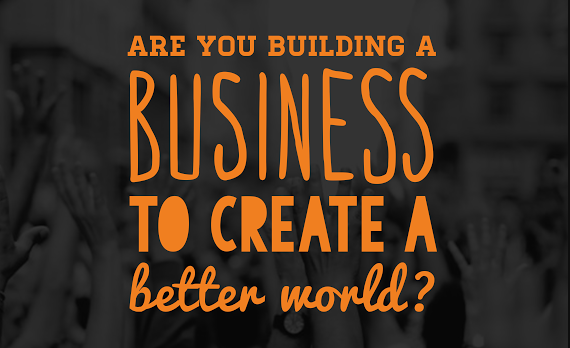 Yunus&Youth Global Fellowship Program for Social Entrepreneurs 2017
Deadline: February 26, 2017
Are you building a business to create a better world? Apply now for the Yunus&Youth (Y&Y) Global Fellowship Program for social business entrepreneurs. Get professional support and mentoring to scale your social venture. Become one of the 25 young change makers from around the world growing sustainable solutions to social problems.
The Y&Y Fellowship Program is a six-month online global program for young people running businesses tackling social issues. It empowers young social entrepreneurs helping them validate their business model and build a compelling strategy for their venture.
Program Structure
Online Learning Platform: Fellows receive a 6-month crash course in social business development. The step-by-step curriculum ensures that by the end, you'll be ready to pitch to potential investors.
One-On-One Mentorship: They match you with a professional mentor. Their mentors are successful entrepreneurs and business professionals ready to lend their expertise to help you maximize your business' growth potential.
A Global Network: Being a Y&Y Fellow means having a support network of experts, business leaders, and institutions around the world. If you need a connection, they'll make it happen. Yunus&Youth aims to train, equip and connect young social entrepreneurs with the expertise, resources and opportunities needed to scale their impact. Already present in five continents, Yunus&Youth pairs social entrepreneurs with established business people, politicians and academics who share their skills and knowledge to support the mentees' social business development.
Benefits
During the program you can expect to:
Be part of an individually tailored online mentoring program with an experienced mentor who will provide professional guidance;
Participate in expert webinars with our social business professionals;
Increase your global network by being part of a global class of exclusively selected young social entrepreneurs;
Receive support on focus areas and see your business grow and be taken to the next level.
Eligibility
Your are eligible if:
You have started a social business and are relentlessly working on solving a social issue in your country;
You are under 30 years old;
You speak English;
You want to receive professional guidance to help your business grow and develop.
Application
To apply, complete the online application here.
For any questions, please contact

Cecilia Chapiro,
Yunus&Youth Co-Founder,
[email protected]
For more information, visit Yunus and Youth Fellowship.