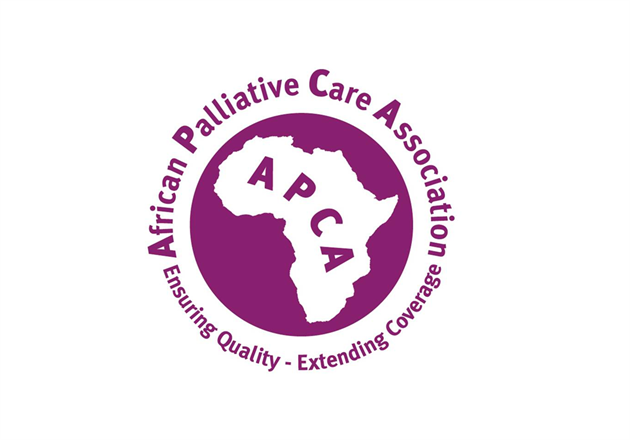 African Palliative Care Association Small Grants Programme 2017
Deadline: March 15, 2017
The African Palliative Care Association (APCA) in collaboration with the Open Society Initiative For Eastern Africa (OSIEA) have developed a small grants programme to support Strategic Advocacy for Palliative Care and Access to Essential but Controlled Pain Medications initiatives in four East African countries of: Kenya, Tanzania, Rwanda and Uganda. This pilot small grants programme on strategic advocacy and access to controlled medicines will be implemented in 2017 and 2018, building onto strategies discussed at workshops during the 5th International African Palliative Care Conference in August 2016 in Uganda.
Grants
The size of grants will range from USD 2000 – USD 6000
Eligibility
Eligible projects to receive grants include:
Projects which aim to make governments accountable to the global, regional and national commitments towards palliative care and pain relief;
Project alignment with and contributing to the achievement of the national, regional and global goals and objectives for palliative care and pain relief (i.e. WHA Resolution; Universal Coverage; Sustainable Development Goals; UN Political Declaration on NCDs; national palliative care policies and strategies etc);
Projects that aim to get palliative care and access to controlled medicines onto the agenda of the East African Community, as an important development issue for the region;
Projects that aim to use advocacy lessons from other fields of health and human rights;
Projects that aim to develop and mentor new advocates for palliative care and access to controlled medicines;
Projects that magnify the voices of palliative care patients and their families.
Application Process
Only applications made by completing the small grants application form for strategic advocacy and access to controlled medicines will be considered;
Should you require additional support or information while developing the proposals you can contact the Programmes Director at APCA by telephone +256 312 264978 or email at: [email protected] or [email protected] 
All applicants must include the following documents with their application:

A copy of the registration of your organisation confirming that it is a legal entity in the country of operation;
Cover letter from the head of the organisation or relevant authorised person;
Reference letter from a relevant local hospice and palliative care organisation, ministry of health or any other credible network organisation e.g. cancer society, hospital, academic institution;
A copy of a valid work permit if the responsible person is not a national;
Current audited accounts. In the absence of current audited accounts, please provide an explanation of why it is not possible to provide accounts and instead submit an annual statement of income and expenditure;
Detailed project budget using a template provided as part of the application form. (The budget should be provided both in the local currency and USD currency, indicating the date of currency conversion and rate used);
A copy of the organisation structure if available.  Alternatively, a summary list of staff positions in the organisation indicating number of people per position;
Curriculum vitae (CVs) of the key institutional contact, the person responsible for project coordination and for the person responsible for finance management of the project;
If applying for training related project, please also include the following:

Completed training sheet for activities involving training using the template provided with the grant application form.
If applying for the purchase of equipment, medicines or materials, please also include the following:
A minimum of three quotes for proposed equipment purchases if applicable indicating the preferred quote and reasons for this.
Please attach all required documents to the application form. Incomplete applications risk not being considered. Applications will be reviewed in April and October 2017.
For more information, visit APCA Small Grants Programme.