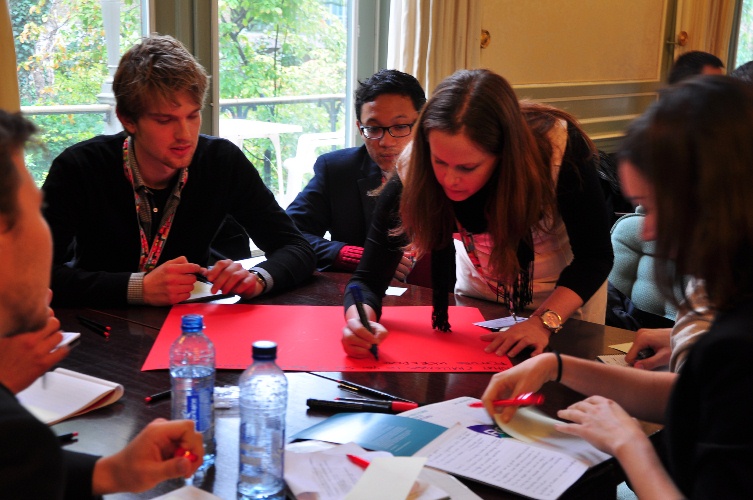 2nd ASEF Young Leaders Summit in Seoul, Korea (Funded)
Deadline: March 20, 2017
The 2nd edition of the ASEF Young Leaders Summit (#ASEFYLS2) is for young thinkers and doers to dismantle the conventional and to bring forward fresh ideas and solutions for a more inclusive, fair and accessible employment market for the youth. ASEFYLS2 is as an experiential space and networking hotspot where 150 young minds from 51 ASEM countries meet influential leaders from Asia and Europe. The programme is designed to nourish a constructive exchange of ideas and good practices, hands-on skills development and concludes with a Call for Action addressed to the ASEM Education Ministers
Themed "Access to Youth Employment", ASEFYLS2 contributes to the implementation of the Sustainable Development Goals (SDGs), in particular goal 4 (on education), 5 (on gender equality), 8 (on decent work) and 9 (on industry and innovation). The project focuses on 8 thematic areas linked to job-creation and inclusion: 1) age, 2) education, 3) disability, 4) finance, 5) gender, 6) location, 7) social backgrounds and 8) technology.
Cost
No participation fee. The organisers will cover accommodation and meals for the duration of the conference, plus a travel subsidy from your country of residence to the starting point and back.
Eligibility
Citizen of any of the 51 Asia-Europe Meeting (ASEM) Partner countries;
Young leaders – ranging from entrepreneurs, students, academics to professionals and beyond – between the ages of 18 and 30;
Strong command of English (verbal and written).
Application Process
For more information, visit 2nd ASEF Young Leaders Summit.