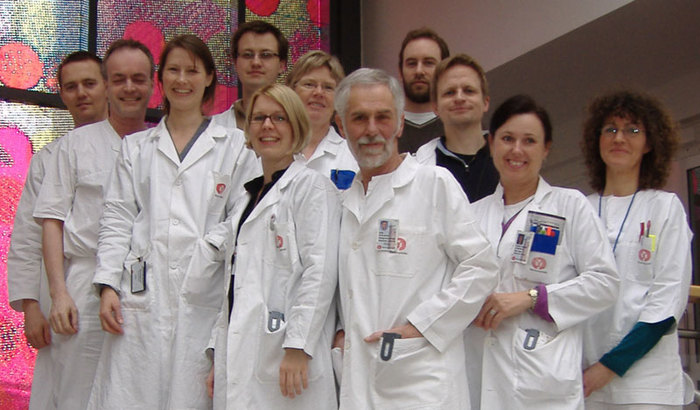 NCMM Postdoctoral Fellowship in Biophysical Chemistry
Deadline: March 20, 2017
The Centre for Molecular Medicine Norway (NCMM) Postdoctoral Fellowship in Biophysical Chemistry is a 2-year postdoctoral position available in the research group of Dr. Irep Gözen at the Centre for Molecular Medicine Norway (NCMM); Department of Medicine, University of Oslo.
The project is aimed at the manipulation and characterization of surface-adhered biological membranes to understand the material-driven aspects of cellular processes. Major parts of the project contain fabrication of liposomes and 2D lipid films; design, fabrication and characterization of engineered surfaces, micromanipulation of surface-adhered bio-objects using glass capillaries or microfluidic chips and the observation of the responses mainly by optical or surface microscopy. The results are utilized to elucidate key materials aspects of biomembranes and cell behavior.
Fellowship
Postdoctoral research fellow will receive a salary between NOK 486 100 – 567 100 per year – depending on qualification.
Eligibility
Completed PhD degree in biophysics, biophysical chemistry or material science;
Experience with biological samples/cell culturing;
Practical knowledge of microfabrication procedures/clean room experience;
Working knowledge of image analysis (Matlab, Python or similar) Preferably: successfully completed programming education during undergraduate studies;
Practical knowledge of optics is an advantage;
Ability to independently perform experiments, analyze and interpret the results;
Documented ability to write scientific manuscripts, first author papers from PhD studies (multiple is advantageous);
Excellent interpersonal/communication skills;
Advanced level English in reading, writing and speaking.
Application Process
Begin application Here
Candidate should include the following in the application:
Cover Letter (stating motivation for working in the group, max. 1 page)
A summary of candidate's own soft matter research ideas (max. 2 pages)
CV (summarizing education, positions and academic work and method competence max. 2 pages)
Copies of educational certificates (Foreign applicants are advised to attach an explanation of their University's grading system)
A complete list of scientific publications: Articles, Reviews, Book chapters, Conference Proceedings, Presentations
List of references (name, relation to candidate, e-mail and telephone number)
Optional: Letters of recommendation.
For more information, visit Centre for Molecular Medicine Norway.