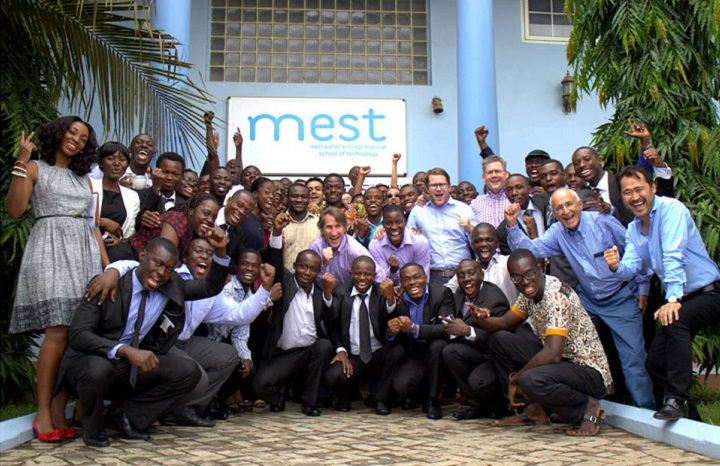 MEST Training Program for African Tech Entrepreneurs 2017
Deadline: Ongoing
MEST calls all aspiring African Tech Entrepreneurs to apply for their 2017 training program. They offer fully-sponsored, intensive, one year tech entrepreneurship training plus $50-$100K seed funding to launch your startup right after! Every year, aspiring entrepreneurs with a strong interest in technology and entrepreneurship from across Ghana, Nigeria, Kenya, South Africa and Cote D'ivoire apply and compete for only 60 open spots for one of the world's top startup training and Incubator Programs – MEST.

Since MEST's inception, they have invested over $20million in training 400+ individual entrepreneurs and 25+ high technology companies across Africa. MEST entrepreneurs have developed solutions addressing local and global markets, received outside follow-on funding from global investors, and gained admittance to top accelerator programs such as Y-Combinator, 500 Startups and TechStars.
Benefits
A 12 month fully sponsored world class training in global commercial software development;
Access to seed funding for your startup upon the completion of the 12 month program;
Substantial hands on training in software development;
A unique opportunity to launch and grow your tech company with access to global markets;
Mentoring and coaching from executives in a variety of global software companies;
Significant personal and professional growth and exciting career potential;
Numerous chances to solve real life business problems with innovative solutions;
Housing, monthly stipend, tuition and meals all covered by MEST;
Round trip tickets to & from Ghana;
Incubation facilities & $50-100K Seed fund for your startup.
Eligibility
Applicants must have a deep passion to start a software company;
Have entrepreneurial and or corporate work experience;
Can commit a year in Accra, Ghana participating in the training program starting September 2017;
Applicants from Nigeria must have completed their NYSC
Application Process
Required uploads include Photo and CV
Application Timeline
Application Period: All year round
In-person Interviews (Ghana, Kenya, Nigeria, South Africa, Cote D'ivore): June Each Year
Offers sent out: By the end of July each year
Training starts: September each year
For more information, visit MEST Training Program.