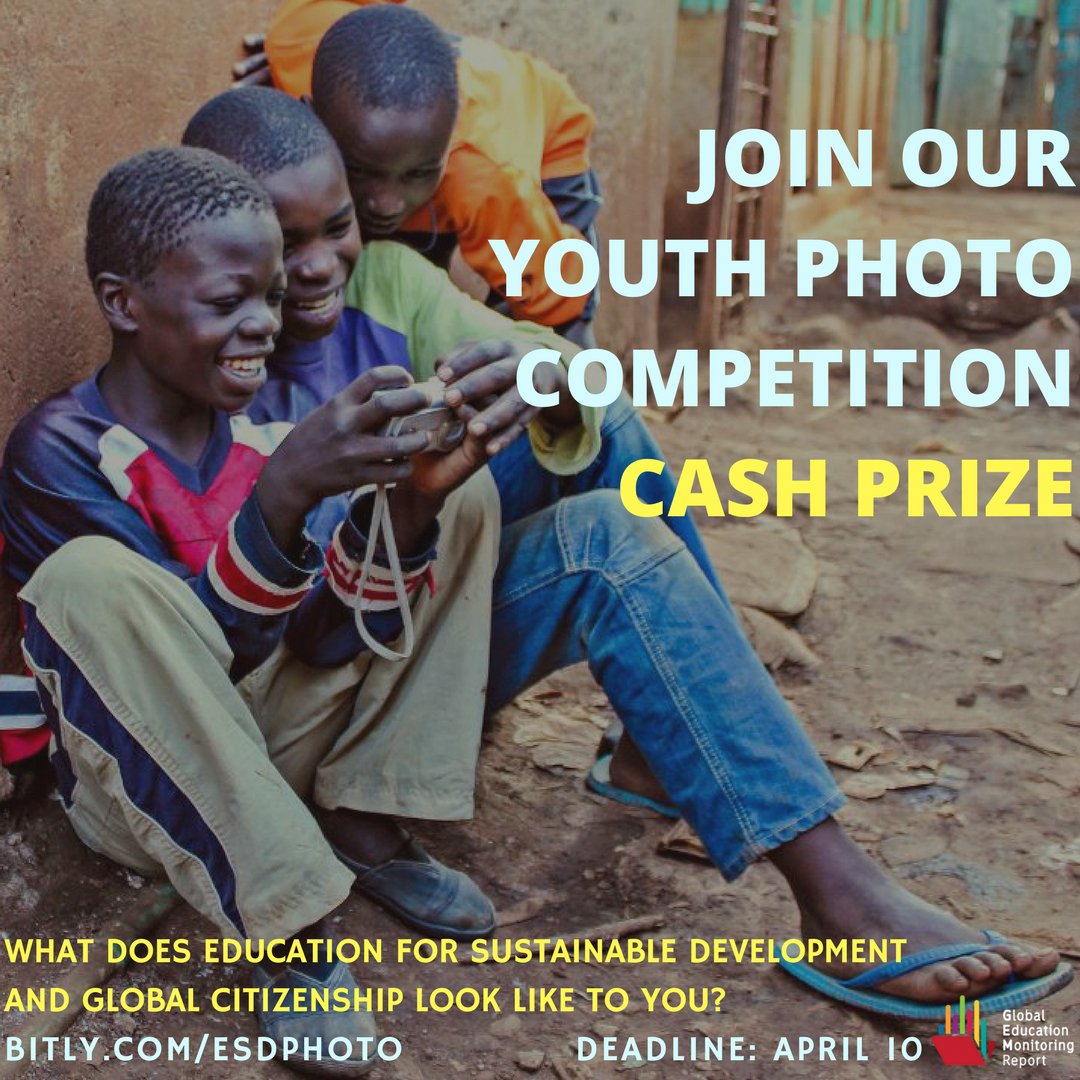 UNESCO GEM Report Youth Photo Contest 2017
Deadline: April 10, 2017
Submit entries now for the UNESCO GEM Report Youth Photo Contest 2017. The contest theme is Sustainable Development Goal 4.7: Education for sustainable development and global citizenship. The submission must be a photo(s) that you took in the highest resolution your camera allows that clearly represents the above theme through activities inside and outside the classroom that capture the humanistic, social and moral purpose of education under any of the following sub-themes:
Gender equality
Human rights
Peace and non-violence
Global citizenship
Sustainable development and sustainable lifestyles
Health education
Cultural diversity
Prizes
The best photo will be awarded with $500; second best with $250 and third with $100.
If chosen, your photo(s) will be put forward for selection to appear in the Global Education Monitoring Report and other outreach material credited with your name. It will feature on the website of UNESCO's Global Education Monitoring Report and will be offered to journalists as part of the package of materials they can use to help cover the story in the Report.
Eligibility
Anyone between the age of 18-35 is eligible to enter the contest;
Contestants may submit multiple entries but no more than 3 per photographer.
Application Process
Please send your photo(s) in electronic format by following the instructions below:
Enter your name and email;
Upload your .zip file;
Enter recipient email:

[email protected]

;
Enter message to recipient: "2017 Photo Contest". Photos will not be accepted without the description text;
Click [Send] button;
Please make sure you also upload a completed entry form with your photo(s).
For more information, visit GEM Report Youth Photo Contest 2017.