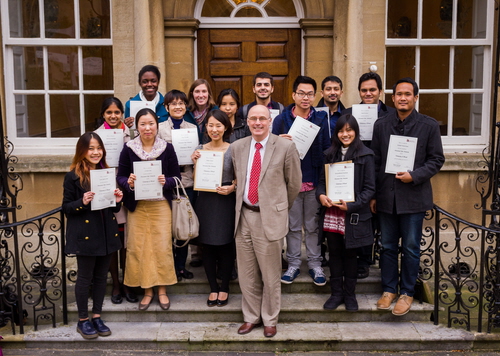 University of Bristol International Office Scholarship 2017
Deadline: June 9, 2017
Applications are ongoing for the University of Bristol International Office Scholarship 2017. Six scholarships will be available for prospective undergraduate and postgraduate students. The University of Bristol is a community; one represented by students, staff members and the people living within the city. Their diverse and vibrant community is integral to the University and they want new students to represent that ethos.
Scholarship
The scholarships will be awarded as a one off tuition fee reduction:
1st place – 1 scholarship of £12,000;
2nd place – 2 scholarships of £10,000;
3rd place – 3 scholarships of £8,000;
Eligibility
All applicants must be classified as international students for fee purposes;
All applicants must already hold an offer of a place on a full-time undergraduate or postgraduate programme at the University of Bristol;
Applicants may be from any discipline;
Sponsored students and students in receipt of another scholarship/award over £3,000 are not eligible to apply;
Current University of Bristol students are not eligible to apply.
Application Process
Submit a video of no more than 1 minute showcasing what community means to you. Your videos will be judged primarily on content and secondarily on aesthetics. Please submit your video to [email protected]  For identification purposes please include your application/UCAS number in the body of the email;
Supported video file formats include .mov, .mp4, .m4v, .wmv, .flv
The deadline for applications is Friday 09 June 2017 (17:00 UK time). Successful applicants will be contacted in July 2017.
For more information, visit University of Bristol International Office Scholarship.