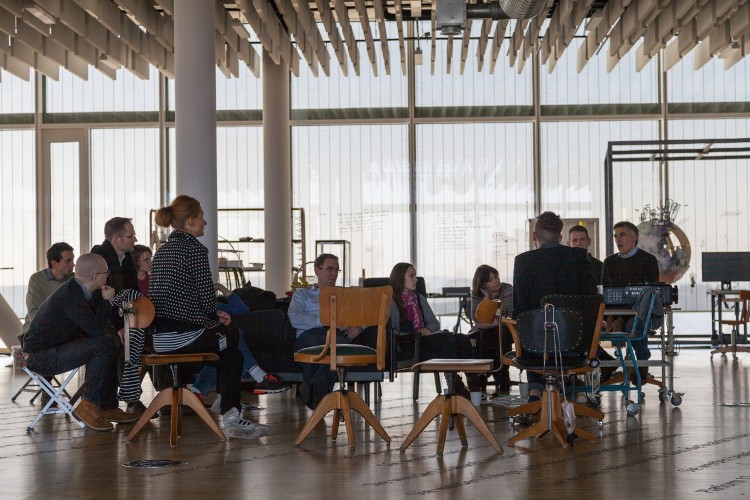 Hot Job: Post of Director at Akademie Schloss Solitude
Deadline: April 28, 2017
There is an opening for the post of Director at the Akademie Schloss Solitude. The Akademie Director shall represent the former judicially and extra-judicially. He/she shall manage the affairs of the Akademie within the framework of the foundation's objective. His/her remit includes artistic direction as regards the administration of the Akademie.
Akademie Schloss Solitude is a public-law foundation administered by the State of Baden-Wuerttemberg and headquartered in Stuttgart, which offers an interdisciplinary and international fellowship program featuring residency and work fellowships for young artists, scientists and economists.
Terms and Conditions
The Akademie Director is appointed for a period of 5 years. A re-appointment is possible. Remuneration shall be made in the form of an individually negotiable employment contract. Severely handicapped applicants eligible for the post will be given preferential treatment.
Eligibility
Applicant should be an individual with excellent international network connections, a great affinity for current artistic movements, empathy for artists and experience of intercultural dialog;

He/She should have ideas for the Akademie's further development, in addition to receptiveness to interdisciplinary collaborations, be these local or international, networked thinking and an interest in digital media;

Extremely good written and spoken knowledge of German and English is mandatory. Additional language skills are desirable;

Experience of a leadership role and/or in the management of prominent international projects is as much a prerequisite for the post as are skills in the fields of human resources, budgetary and economic management and in external fundraising;
The Akademie expects creative power, excellent interpersonal and communicative skills, an interest in working in intercultural, international and cultural-political contexts, flexibility, resilience and dedication to the post.
Application Process
Please send detailed applications by post by April 28, 2017, to the Chairperson of the Foundation Board,
State Secretary Ms Petra Olschowski
Ministry of Science, Research and the Arts, Baden-Wuerttemberg
Königstr. 46
70173 Stuttgart
As application documents will not be returned, they recommend that you refrain from using application portfolios and that you submit all documents in the form of copies. Documents submitted by applicants excluded from the appointment process will be destroyed after the selection procedure is complete.
For more information, visit Job Post Akademie Director.