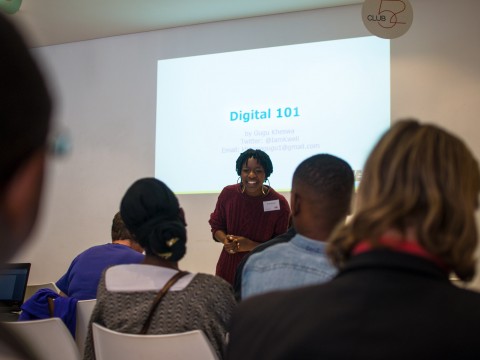 Digify Africa Start-up Boot Camp for Entrepreneurs in South Africa
Deadline: March 26, 2017
Digify Africa is calling for all digital hustlers and young entrepreneurs between the age of 20 – 30 who have an established grind and want to take their start up to the next level. Digify Pro Start Up is a FREE six-week boot camp that is designed not only to upgrade your hustle by using online tools but also, afford you the mentorship necessary to create your own formula to success.
In six weeks you will be trained on:
Digital Marketing basics;
The principles of entrepreneurship;
Facebook and Instagram as business tools and platforms;
Digital tools and apps for emerging businesses;
Digital project management tools;
How to set up and run your own online store;
Company registration and legalities;
Business pitching.
Cost
No cost, however you must cover your own travel costs to and from Livity Africa offices
Eligibility
Candidates should be between the ages of 20-30;
Must be in Braamfontein, Johannesburg;
Time requirement: Mondays, Tuesdays & Fridays from 9am – 1pm and Wednesdays & Thursdays from 1pm – 5pm for 6 weeks. This is non-negotiable! Please apply only if you can commit to the time requirements.
Application Process
Shortlisted candidates will be contacted for an interview.
For more information, visit Digify Africa Start-up Boot Camp.