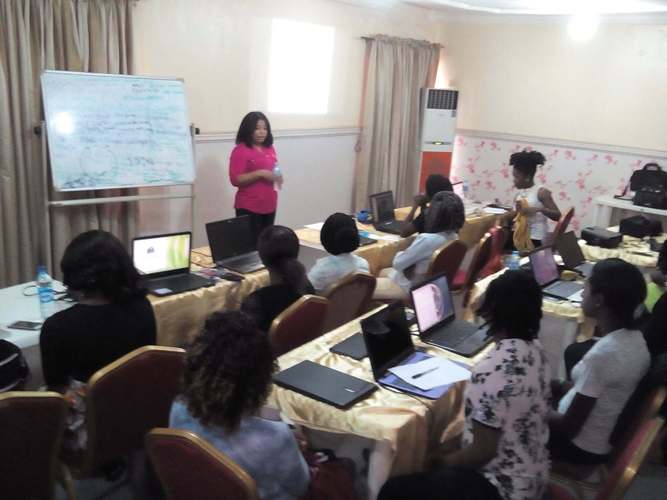 Developers In Vogue Coding BootCamp 2017
Deadline: April 21, 2017
Developers In Vogue is offering an exciting opportunity to 20 young ladies to learn how to build innovative software at the Coding Boot Camp. The 2017 boot camp holds this summer from June 1 to July 29 in Accra, Ghana. The sessions are a combination of on-site, online and group projects. Participants are expected to complete all course modules before graduating to the next stage.
At the end of the two months, participants should be equipped with the knowledge and skills to build a website from scratch using Hyper Text Markup Language (HTML), Cascading Style Sheets (CSS), Javascript, Bootstrap and jQuery. Participants are required to complete a compulsory group project of building a website for a non-profit organization or a social cause.
Benefits
The benefits of being a part of this initiative are endless. The initiative seeks to create a community of top female talent who will revolutionize the African continent using technology. Some of the benefits include:
Equipping you with the knowledge and skills to be a top-notch developer;
Access to a community of inspiring ladies who can collaborate with you on future projects;
One-on-one mentorship by industry experts;
Access to our online learning portal which is loaded with a lot of resources;
Career support services including how to ace a technical interview, how to start a tech company, etc;
Further training in web, mobile apps and custom software development. Those interested in data science can have further training in data analytics, machine learning and artificial intelligence;
Complementary courses including graphic design, search engine optimization and social media marketing;
Opportunity to earn money through freelancing, internship, remote or full-time jobs in tech firms;
Diversifying your portfolio which will be a great addition to your CV;
Improving soft skills like presentation, project management, team work and critical thinking.
Eligibility
Open to only applicants in Ghana. Applicants are not required to have a prior knowledge of coding before sending their applications;
Candidate should be at least 16 years old;
Be able to commit at least 20 hours per week for course work (10 hours on-site and 10 hours online) from June 1 to July 29, 2017. (After the boot camp however, there will be two on-site meetings per month.)
Be able to commit to completing all activities including participating in group work, submitting assignments and building a website for a non-profit or social cause;
Be interested in applying the skills learnt during sessions either through freelancing, working in or starting a tech firm;
Be able to bring a laptop for all on-site sessions.
Application Process
All applications are to be done online and the application process would take about 10 minutes to complete. Deadline for application submission is April 21, 2017. Shortlisted applicants will be interviewed briefly via phone and final decisions will be made known to successful applicants on May 8, 2017.
For more information, visit Developers In Vogue Coding BootCamp.