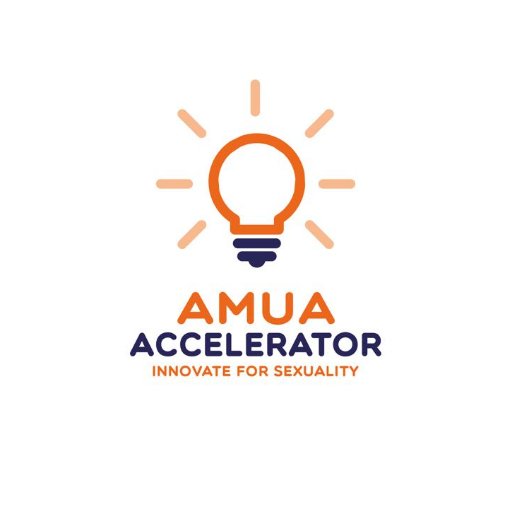 Amua Accelerator Program 2017 (Innovate For Sexuality)
Deadline: Ongoing
Amua accelerator is a six-month mentorship driven acceleration project supporting young entrepreneurs with seed funding, training and skills development. The project is geared to generate innovative solutions to sexual and reproductive health related challenges. The project is implemented with United Nation Population Fund (UNFPA) in collaboration with Sahara Sparks.
A diverse team of experts in Ideation, User Centered Design, Team Building, Managing Finances and Administration, Research and Development, Products and Services Development, Business Model Development, Legal, IP and Company Registrations, Communication Pitching and Soft Skills plays the role of working with the entrepreneurs in training, judging and mentoring the ideas coming from the hackathons and individual applications as per project specifications.
Challenge Statements
How might we come up with innovative solutions to impact youths at the individual level by providing the right information? How can we control the distorting SRH information from different sources e.g media sources and uninformed peers?
How may we break cultural barriers that hinder men's participation in SRH issues? How might we come up with innovative solutions to promote co-creation and community inclusivity when it comes to address SRH challenges?
How might we come up with innovative ways or tools to help youth access health facilities when they want to get services about their body changes and how to manage themselves? How can we come up with an innovative solution that will address issues of Service provider's attitude towards youths looking to receive ASRH services?
How can we find innovative ways to advocacy for proper laws and policies on SRH issues? How can we come up with innovative ways to change community perception (positive) towards SRH issues ? How can we strengthen effective parent-child communication on ASRH issues (social norms)? How do we innovatively inform policy makers on SRH issues?
How do we ensure inclusivity on accessibility of SRH services to different social classes of the community? How do we reach people living at the bottom of the pyramid (BoP) with proper SRH information and services?
Benefits
Bootcamp: The best 10 teams receive further intensive training, education, coaching, and mentorship to refine and develop their ideas and/or products. The last day of the bootcamp is a pitching day to select ideas for the acceleration;
Acceleration: The best 6 teams receive further mentorship support from mentors to develop their minimum viable products. The 6 teams will be the finalists during the demo day. 4 teams from the 6 teams will receive the seed fund.
Eligibility
Open to young African entrepreneurs
Application Process
Interested applicants should complete the online application form.
Important Dates
February 21, 2017: Challenge Definition Day
March 22, 2017: Challenge Launching Ceremony
May 1- 14, 2017: Bootcamp
May 22 – July 22, 2017: Acceleration
August 10, 2017: Demo Day
For more information, visit Amua Accelerator Program.