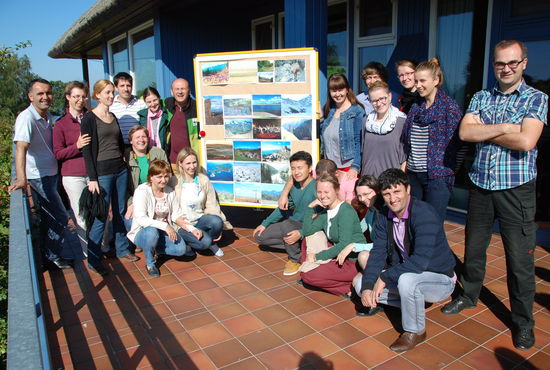 Klaus Toepfer Fellowship Programme 2017
Deadline: May 30, 2017
Applications are ongoing for the Klaus Toepfer Fellowship Programme 2017. The programme complements the range of national and international workshops and seminars on nature conservation topics offered by the agency's International Nature Conservation Academy with a fellowship programme for early-career conservation professionals. Prof. Klaus Toepfer, the former UNEP Director, has agreed to serve as patron for the programme.
The Klaus Toepfer Fellowship Programme takes an integrated approach to the development of the personal capacity of early-career conservation professionals. It combines technical learning, management training and network development support. The programme puts high-potential individuals into the centre of capacity development, while closely cooperating with delegating institutions and promoting the participants' commitment and contribution to them. The programme's modules will be conducted in English.
Fellowship
Participants will receive free accommodation and boarding at the training venue and during excursions, as well as a contribution towards their travel expenses;
Health insurance during stays in Germany and visa application fees will also be covered by the program. Nevertheless, participants have to make a contribution towards their travel expenses.
Eligibility
Open to early-career conservation professionals in the natural resource sector, who have at least three years of professional experience, are fluent in English and preferably not older than 35 years;
The programme aims at emerging conservation leaders with proven outstanding abilities and motivation, who have the support of their home organizations to attend the course, a clear commitment to a career in their country of origin;
Applicants must be citizens and residents of one of the eligible countries: Albania, Armenia, Azerbaijan, Belarus, Bosnia and Herzegovina, Bulgaria, Croatia, Czech Republic, Estonia, Georgia, Hungary, Iran, Jordan, Kazakhstan, Kosovo, Kyrgyzstan, Latvia, Lithuania, FYR Macedonia, Moldova, Mongolia, Montenegro, Poland, Romania, Russia, Serbia, Slovakia, Slovenia, Tajikistan, Turkey, Turkmenistan, Ukraine and Uzbekistan.
Application Process
Apply by fill the application form
The following documents are required for application:

Diploma of highest academic degree;
Language diploma if available – highest level obtained;
Curriculum Vitae;
Nomination letter;
Endoresment form;
Scan copy of passport.
For more information, visit Klaus Toepfer Fellowship Programme.