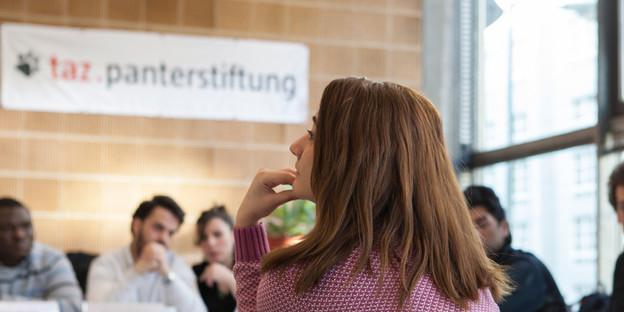 German daily taz Workshop on Migration & Development 2017 (fully funded)
Deadline: April 9, 2017
The German daily taz (die tageszeitung) is organising a one-week workshop on African-Europes relations, migration and development in Berlin in June 2017. Ten journalists from Africa will meet stakeholders from civil society, academics, politicians and experts on migration and development.
The programme focuses on German and European migration and African policy, giving special attention to
the "Valletta process" of the EU
the German G20 Presidency with the "G20 Africa Partnership Summit"
the German government's "Marshall Plan with Africa". Further topics are German and European refugee policy and German colonial history in Africa.
Especially since the refugee crisis in Germany began in 2015, the EU has been trying to curb irregular migratory flows from Africa to Europe, establishing intensified diplomatic contacts and providing billions of euros of funding. Germany is an important player in this process. Chancellor Angela Merkel visited several African states in the autumn of 2016, the Federal Government invited a whole series of African delegations. Today, Africa is one of the most important focuses of the German G20 presidency.
Cost
The program is free of charge for the participants;
Accommodation and travel costs are covered by the taz Panter foundation. Taz takes care of accommodation, catering and travel arrangements and helps with visa applications for Germany;
It is possible to enter earlier and/or to stay longer in Germany in order to report on the G20 Africa Partnership Summit or the Global Forum on Migration and Development. The costs for any additional stay in Germany before or after the workshop must be borne by the participants themselves.
Eligibility
Open to professional journalists working for African media (print, online, radio, TV) dealing with issues of Europe/Africa relations, migration and development. Female journalists are especially encouraged to apply.
Application Process
For more information, visit German daily taz Workshop on Migration & Development.