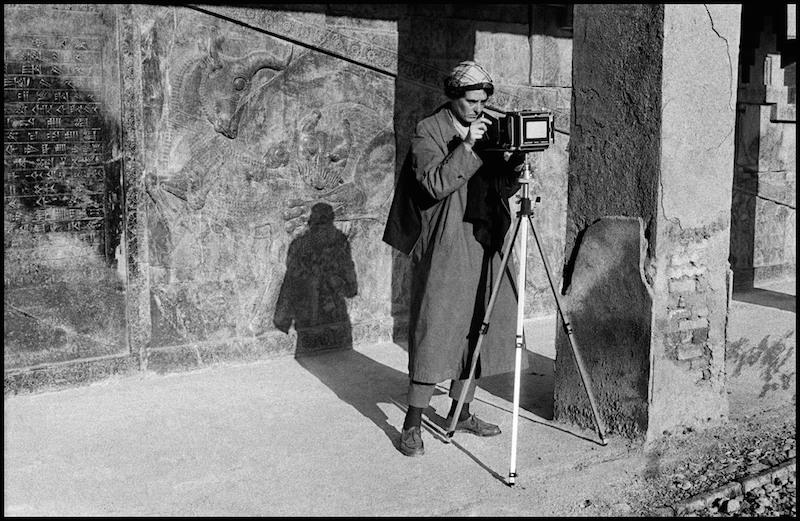 Inge Morath Award 2017 for Female Photographers
Deadline: April 30, 2017
The Magnum Foundation and the Inge Morath Foundation are pleased to announce the 16th annual Inge Morath Award. The award is given to a female photographer to support the completion of a long-term documentary project. One Awardee and up to two finalists are selected by a jury composed of Magnum photographers, the Executive Director of the Magnum Foundation, and Inge Morath Foundation. Because Morath devoted much of her enthusiasm to encouraging women photographers, her colleagues at Magnum Photos established the Inge Morath Award in her honor.
Inge Morath was an Austrian-born photographer who was associated with Magnum Photos for nearly fifty years. After her death in 2002, the Inge Morath Foundation was established with a limited-term mission to manage Morath's estate and facilitate the study and appreciation of her contribution to photography. The Inge Morath archive was acquired by the Beinecke Library at Yale University, and a set of Morath's master prints by the Yale University Art Gallery, where they are now available to scholars.
Award
A $5,000 grant is awarded to the winner
The Award is administered by the Magnum Foundation as part of its mission to expand creativity and diversity in documentary photography, in cooperation with the Inge Morath Foundation.
Eligibility
Open to female photographers
Applicants should be under 30 years
Application Process
Project Presentation
Your submission must be delivered as a PDF file. (How do I create a PDF with a Mac? How do I create a PDF with a PC?);
The first page of your PDF should show your name and the title of your project. Each subsequent page should present a single photograph (unless groups of images are required) with caption (if relevant), using the full frame of the PDF page;
Please do NOT format your PDF as a slideshow. Also, please do not password-protect your file.
Image Specifications
Your image submission must include 20 photographs (1200 pixels on the longest side @ 150 DPI saved as a JPEG compression at 8 minimum);
Create a folder containing your individual images. Please use numbered filenames indicating the image sequence, with the number coming first in the file name and then last name; for example: 01_Smith, 02_Smith, 03_Smith etc. (use only two digit numbers; 01, 02, 03, etc.).
Required Support Material
Project description (250-300 words). This should be concise but descriptive in how the Award will be used to complete work on the project;
Curriculum Vitae (maximum three pages) including name, email address, telephone number, and mailing address;
Scan of ID clearly showing date of birth. All applicants must be under the age of 30 on April 30th, 2017 (in other words, if April 30th is your birthday, and you're turning 30, then you're no longer eligible to submit a proposal).
For more information, visit Inge Morath Award.