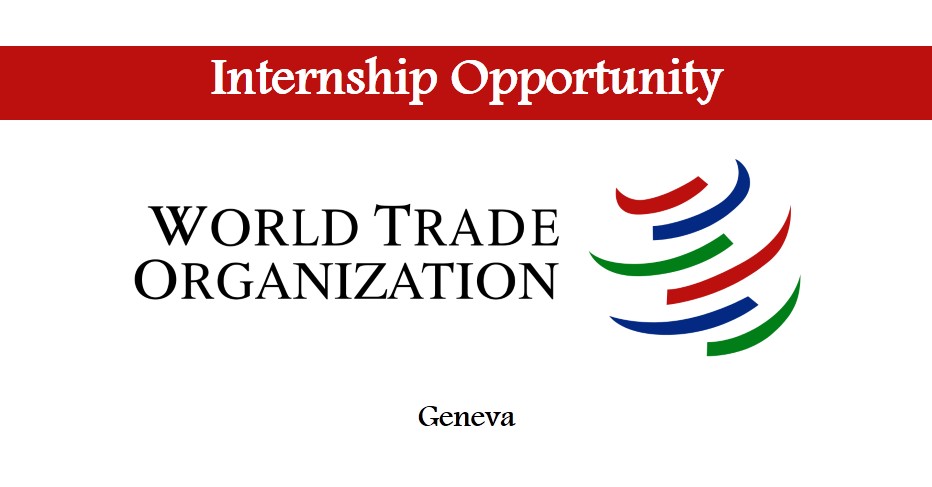 World Trade Organisation Internships 2017
Deadline: Ongoing
Applications are rolling for the World Trade Organisation Internships 2017. The WTO Secretariat maintains a limited internship programme for post-graduate university students wishing to gain practical experience and deeper knowledge of the multilateral trading system. Only a limited number of such internship posts is available. Assignments given to interns are intended to enhance interns' knowledge and understanding of the WTO and of trade policy more generally. However, the needs of the Division recruiting an intern will be paramount in determining the precise nature of assignments.
Internships are generally of a duration of up to 24 weeks, the length of the internship depending on the project the interns is requested to work on, and on the needs of each Division. The granting of an internship does not entail in any way the right to an extension thereof nor to a vacancy in another part of the Secretariat. Interns may nevertheless apply to external vacancies. Internships can start at any time during the year. The World Trade Organization (WTO) is the only global international organization dealing with the rules of trade between nations. At its heart are the WTO agreements, negotiated and signed by the bulk of the world's trading nations and ratified in their parliaments. The goal is to ensure that trade flows as smoothly, predictably and freely as possible.
Cost and Benefits
Paid interns receive a daily allowance of CHF 60 (including week-ends and official holidays falling within the selected period). No other remuneration of any kind shall be paid;
Internships take place in Geneva, Switzerland only. Travel expenses to and from Geneva cannot be paid by the WTO, and such travel is not covered by the Organization's insurance. Interns are also responsible for their own insurance cover for illness and accidents while they are working at the WTO.
Eligibility
Interns are recruited from among nationals of WTO Members state;
Interns will have completed their undergraduate studies in a relevant discipline (e.g. economics, law, political science, international relations), and shall have completed at least one year of their postgraduate studies;
The minimum age for an intern shall be 21 years and the maximum age 30 years;
A roster of suitable candidates is maintained from which interns are selected. In addition to the regular internship programme, the need may also arise to recruit interns at short notice for particular tasks. These recruits will also be drawn from the roster. Names will not be maintained on the roster for longer than one year.
Application Process
For mre information, visit WTO Internship.