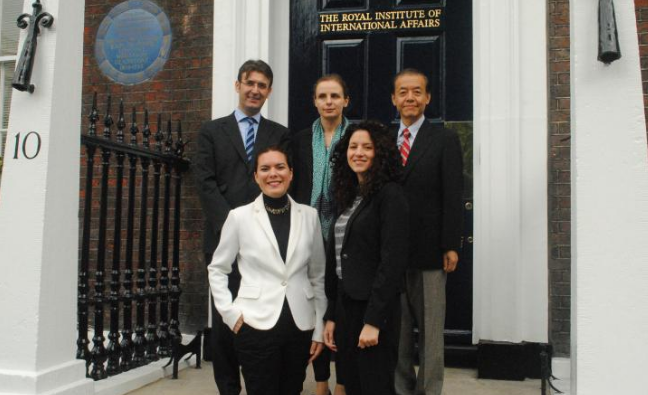 Academy Asfari Fellowship in London 2017 (Monthly Stipend of £2,160)
Deadline: May 31, 2017
Applications are on for the Academy Asfari Fellowship. The Asfari Fellowship supports three Academy fellows each year from Iraq, Jordan, Lebanon, Palestine, or Syria who spend ten months at Chatham House. The Asfari Fellowship is a joint initiative between Chatham House and the Asfari Foundation. Fellows are hosted by and based in research teams at Chatham House. During the fellowship, the fellow will conduct a research project of their own design which falls within the specified research topics. The parameters for the research topics have been designed in broad terms to allow applicants to devise a project that appeals to their own research interests. Research proposals which are framed both in terms of a specified research topic and the interests and priorities of the Asfari Foundation are particularly encouraged.
A fellow's time will be split between three key areas:
Completing a personal research project of the fellow's own design undertaken with the guidance of a Chatham House expert, (approximately 50%);
Contributing to the ongoing research activities of their host research team and other Chatham House teams as appropriate (approximately 20%);
Participation in the Academy's Leadership Programme (approximately 30%). The Leadership Programme is a key part of the Academy fellowships. It provides fellows with the opportunity to develop their knowledge, skills, network and self-awareness, which they can then draw upon in their future careers as effective leaders in their field.
Remuneration
The fellow will receive a monthly stipend of £2,160;
Modest provision is made for the costs of relocation, fieldwork, and possible publication costs.
Eligibility
The fellowship is open to citizens of Iraq, Jordan, Lebanon, Palestine or Syria, and displaced citizens of these countries living elsewhere in the Middle East. Applications will be accepted from applicants holding dual nationality which includes one of these countries;
It is required that the applicant holds a completed BA degree or equivalent, Masters degree with an international focus is preferred;
The fellowship is aimed at candidates at the mid-stage of their career and who come from academia, NGOs, business, government departments, civil society or the media. They should possess knowledge of, and an interest in, one of the policy-related challenges laid out in the research topics in 'Research Topics.'
Application Process
Apply using the online application portal. The recruitment round for 2017 is between April 3 and 31 May, applications made outside of this period will not be considered.
For more information, visit Academy Asfari Fellowship in London 2017.