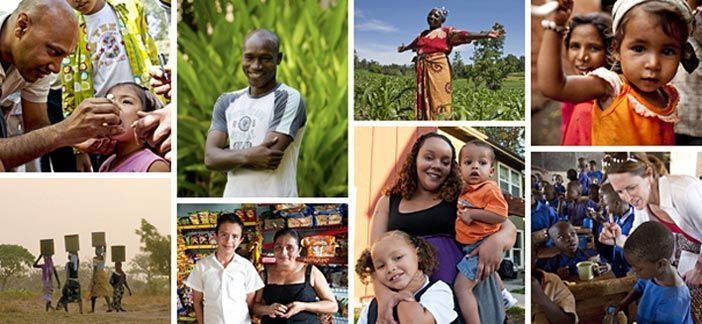 Gates Foundation Global Health Fellows Program 2017
Deadline: April 30, 2017
The Bill and Melinda Gates Foundation is hiring a Global Health Fellow for the 2017 Global Health Program (GHP). The Program harnesses advances in science and technology to save lives in poor countries with a focus on the health problems that have a major impact in developing countries but get too little attention and funding.
Where proven tools exist, they support sustainable ways to improve their delivery. Where they don't, they invest in research and development of new interventions, such as vaccines, drugs, and diagnostics.  Their work in infectious diseases focuses on strategies to fight and prevent HIV/AIDS, malaria, tuberculosis, neglected and other infectious diseases, enteric and diarrheal diseases and pneumonia.  These strategies are supported by functional teams that focus on Discovery and Translational Sciences, Vaccine Development, and Integrated Development.
Fellowship Details
Fellowships will be for a term of two years. Fellows will have the unique opportunity to work on crosscutting projects and are likely to rotate among foundation teams.  The fellows program has two primary objectives:
Promote programmatic innovation and support the foundation's ability to solve complex problems by accessing exceptional, global talent with diverse backgrounds and experience.
Develop fellows who become future leaders in sectors and regions that align with our missions by enhancing their capabilities and skills and their understanding of the foundation, our objectives and partner organizations.
Fellows will be assigned to work on specific teams or projects for a fixed duration. They may rotate among two or more teams during their fellowship and may have the opportunity to work out of two foundation office locations during their assignment.  Fellows will be afforded the opportunity to apply their professional and academic experience to think about new and existing challenges, sometimes outside of their area of expertise, with the goal of bringing new perspectives to our work.   Fellows' learning and impact will be supported by identifying projects that cut across teams, divisions, and/or geographies.
The program features:
Two-year fellowship
Deep engagement on strategic issues being pursued by the foundation, with opportunities to make a tangible impact
May rotate within and/or across program divisions and/or regional offices
Coaching and mentorship by foundation staff who are leaders in their respective fields
Bilateral learning sessions involving the fellows and senior leadership across the foundation
Cohort experience to develop fellows' professional and support network with peers
Leadership development programming and transition support to help the fellows identify their next professional opportunity
Competitive compensation and benefits package
Membership to the foundation's alumni network
Eligibility
Gates Foundation Fellows have a record of remarkable achievement, including evidence of leadership skills and significant potential for growth.
Fellows are typically in the earlier stages of their career, or are seeking to make a career transition, and have earned a graduate degree with at least three years relevant work or research

experience. 

Fellows have outstanding analytical and problem solving skills allowing them to make significant contributions to our programmatic work.  They learn quickly and apply their expertise and knowledge to different areas, enabling us to drive innovation and solve some of our most challenging problems.
Fellows are also strong collaborators and create effective partnerships with diverse colleagues who work across and at different levels of the

foundation.

They are excellent communicators, flexible, and consistently demonstrate high initiative.
Application
All materials should be uploaded to the job posting on www.gatesfoundation.org/jobs
Resume or curriculum vitae
Professional statement, no longer than 500 words in length, that highlights:

How your academic and professional background support innovation and the foundation's ability to solve complex problems
How a fellowship with the Gates Foundation will help you reach your professional goals and contribute to a world where more people can lead healthy, productive lives

Two letters of recommendation that can speak to your ability to realize the professional aspirations outlined in your professional statement. We encourage you to provide diverse letters of recommendation from individuals that know you professionally or from academia. Ideally letters should be provided by those that have worked with you in the past twelve months to eighteen months.
NOTE: They will be reviewing candidates in May and suggest submitting materials no later than April 30th. Final decisions will be made in June and start dates will be rolling throughout the remainder of 2017.
For more information, visit Global Health Fellowship Program.