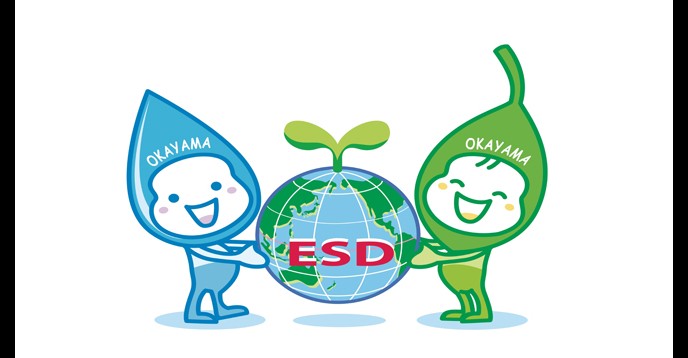 Education for Sustainable Development Okayama Award 2017
Deadline: June 30, 2017
Call for application is ongoing for the ESD Okayama Award 2017. The Award aims to showcase good practices worldwide and to further advance Education for Sustainable Development (ESD). The world has become more intertwined and borderless, and what happens here will affect other parts of the world today and in the future. The various challenges that we face, such as climate change, loss of biodiversity and poverty cannot be solved alone. In order to facilitate action to build sustainable societies around the world, 17 Sustainable Development Goals (SDGs) were created to implement the 2030 Sustainable Development Agenda, which was adopted by world leaders in September 2015 at the UN Summit. Promoting Education for Sustainable Development (ESD) is considered critical to ensure the quality of education for achieving these goals.
In Okayama, since the establishment of the 'Okayama ESD Project' in 2005, diverse stakeholders have been working together to promote ESD in the region. Okayama City also hosted the Stakeholder Meetings of the UNESCO World Conference on ESD in 2014 and played a leading role in accelerating collaborative actions among people working for ESD. Okayama City has also been selected as one of the UNESCO Key Partners of the Global Action Programme on ESD (GAP) in Priority Action Area 5 (Accelerating sustainable solutions at the local level), and they are committed to further advancing ESD beyond 2015. With this purpose, Okayama City launched the 'ESD Okayama Award' in 2015. The ESD Okayama Award is organized by Okayama City and the ESD Okayama Award Steering Board, composed of organizations which have been promoting ESD in Japan and around the world.
 Benefits
Prize of USD 3,000 for award winner;
Award winners will be invited to the Award Ceremony on October 21, 2017 in Okayama, Japan, and will be requested to give a presentation on the project.
Eligibility
Organizations based in any country, including Japan, implementing ESD activities in local communities are eligible to apply for the Global Award.
Only one application per organization can be accepted;
Projects which received the Global Award in the past are not eligible;
The project should have already been running for at least two years at April 2017.
Application process
Complete the application form.
Please send the application form and other materials via E-mail to the Secretariat.
ESD Okayama Award Secretariat (at ESD Promotion Division of Okayama City, Japan)
E-mail: [email protected]
Please write "ESD Okayama Award Application" in the subject line of your e-mail.
The Application's deadline is June 30, 2017 (Friday), 17:00 (Japan Standard Time)
Selection Process
Submitted projects will go through the First Round of Selection by the Secretariat;
Projects selected by the Secretariat will go through an online voting and 'Movie or Slide Show' of the project will be reviewed;
Juries will review nominated projects considering the online voting's result, and award-winning projects will be decided.
For more information, visit ESD Okayama Award.