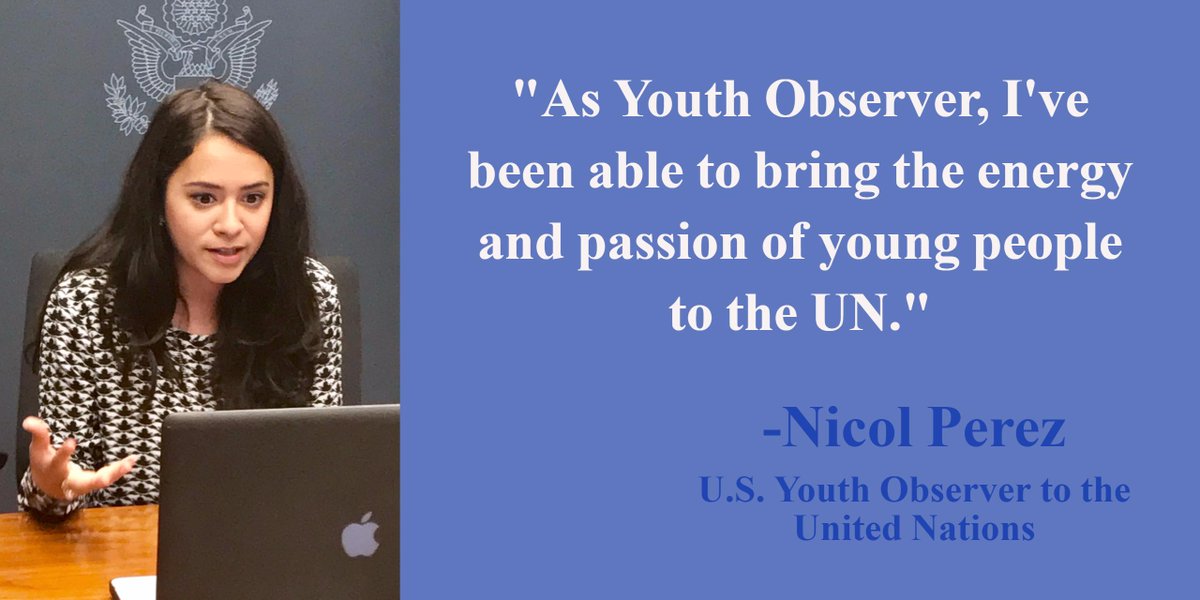 Apply: U.S. Youth Observer to the United Nations 2017/18
Deadline: May 21, 2017
Do you have what it takes to be the next U.S. Youth Observer to the UN? UNA-USA is looking for a dynamic and internationally-engaged young American to fill the role of diplomat for the 2017-2018 year. Created to elevate youth voices in the global policy dialogue, the U.S. Youth Observer to the UN is a role appointed annually by the U.S. Department of State and UN Association of the USA. For a one-year term, an American between the ages of 18-25 is selected to engage young people in the U.S. in the work of the United Nations and international issues.
As a correspondent between U.S. missions to the UN and American youth, the Youth Observer travels throughout the United States to discover the issues important to young Americans and participates with the U.S. delegation at international organization meetings. The most critical role of the Youth Observer is to engage young Americans in the work of the UN, empowering them to be active participants in dialogue on international issues and to have a global impact. The Youth Observer will travel to high schools and colleges across the nation to build a connection between the UN and young Americans.
Eligibility
Applicants must be U.S. citizens, ages 18-25. Current students or recent grads employed part time are highly preferred, and UNA-USA can work with a college or university for course credit. In addition, interested candidates must be:
Able to commit at least five to ten hours per week to the position, excluding travel, which will consume additional time;
Eager to collaborate with UNA-USA and Department of State staff, staying in close communication throughout the year;
Available to travel nationally and internationally (travel and reasonable lodging costs associated with participation as U.S. Youth Observer will be provided);
Willing to participate in social media and in-person media events hosted by UNA-USA and the U.S. Department of State;
Capable of quickly producing high-quality blog posts and other social media content based on her/ his experiences as the Youth Observer;
Currently unaffiliated with the UN Foundation, UNA-USA, and Department of State as a staff member, intern, or consultant.
Application Process
Submit the application form by Sunday, May 21, 2017 at 11:59 pm EST for consideration.
For more information, visit U.S. Youth Observer to the United Nations.