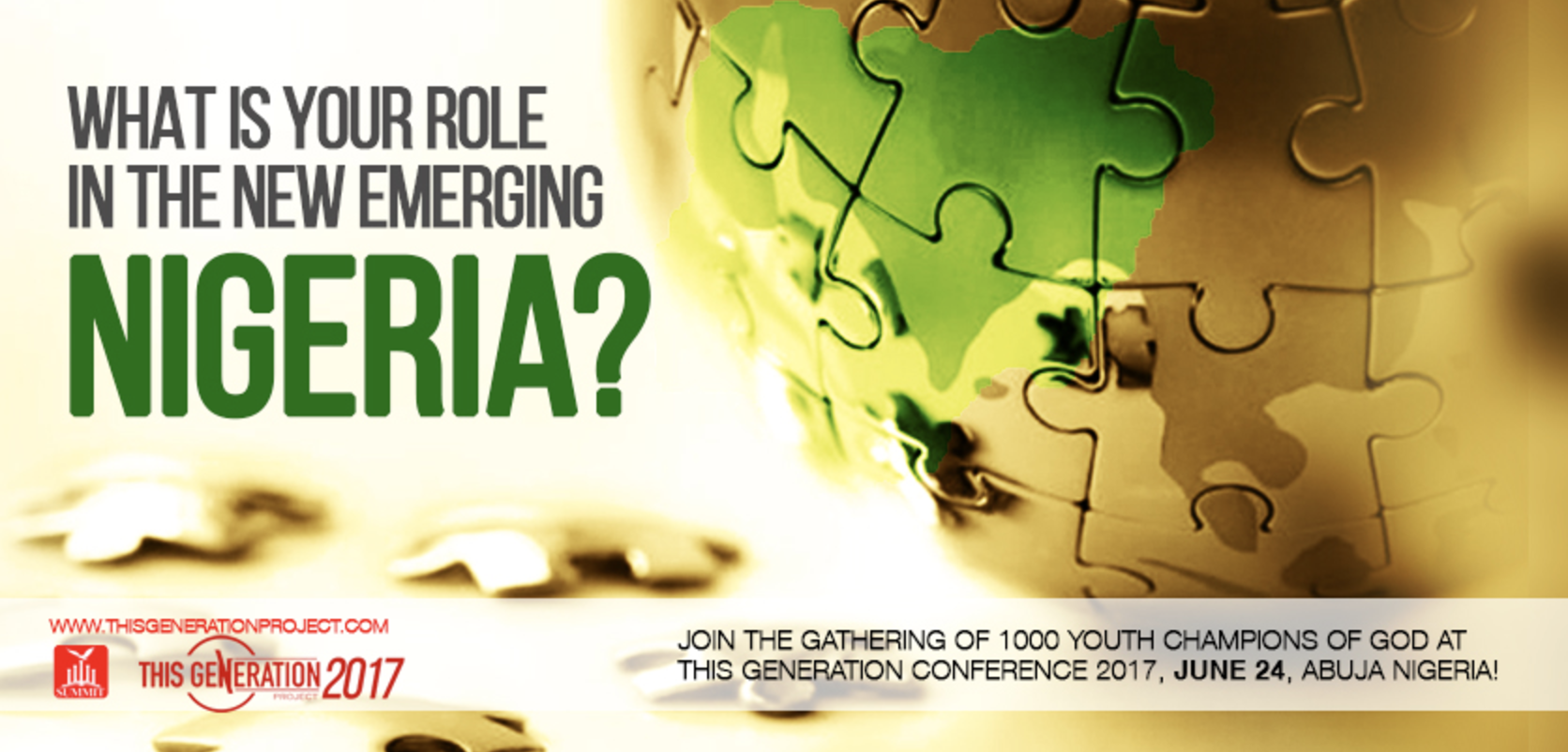 Register to attend This Generation Conference 2017 – Abuja, Nigeria
Deadline: June 18, 2017
Registration is now open! Be part of the 1,000 youth champions to attend This Generation Conference taking place on June 24, 2017 in Abuja, Nigeria. This Generation Project is an annual non-denominational faith based and youth centric conference designed to converge like minded "This Generation" thought leaders to brainstorm on the state of Nigeria. This year's Conference theme is "Redesigning The Future, Taking Responsibility".
The vision is to build a highly prosperous nation founded on a righteous, visionary and creative youth generation. And the mission is to equip and galvanise 'this generation' towards accelerated national reformation, development and prosperity. The conference will feature 18 amazing speakers including Mr. Peter Obi – former Governor of Anambra State, Tara Durotoye – CEO, House of Tara as well as Grace Ihejiamaizu, Opportunity Desk Founder.
Why you should attend:
For personal rediscovery, clarity and rejuvenation to achieve one's great aspirations.
To widen your knowledge base on social issues and the nation at large.
To sharpen your skills for navigating the 21st century society.
To showcase your talents, gifts and also express your opinions.
To meet potential mentors and partners to work with on your aspirations.
To better understand and activate your role as a youth in creating the Nigeria of our dreams.
To grasp God's will and pattern for nation building, development and prosperity.
To meet hundreds of like-minded faith-based youth who are passionate about nation building and with whom you can network, inspire, share ideas and collaborate.
God wants you to be present!
Conference Details
Date: 24th June, 2017
Venue: Plot 1101 Kaura District between Games Village and Prince & Princess Estate. Abuja, Nigeria
Cost
The conference is FREE to attend. However participants are required to take care of their own transportation costs.
Accommodation Support: Limited accommodation will be provided for young people resident outside Abuja who desire to attend the conference but have accommodation challenges.
Eligibility
The conference is primarily open to anyone 16 – 35 years; and secondarily open to anyone 36 years and above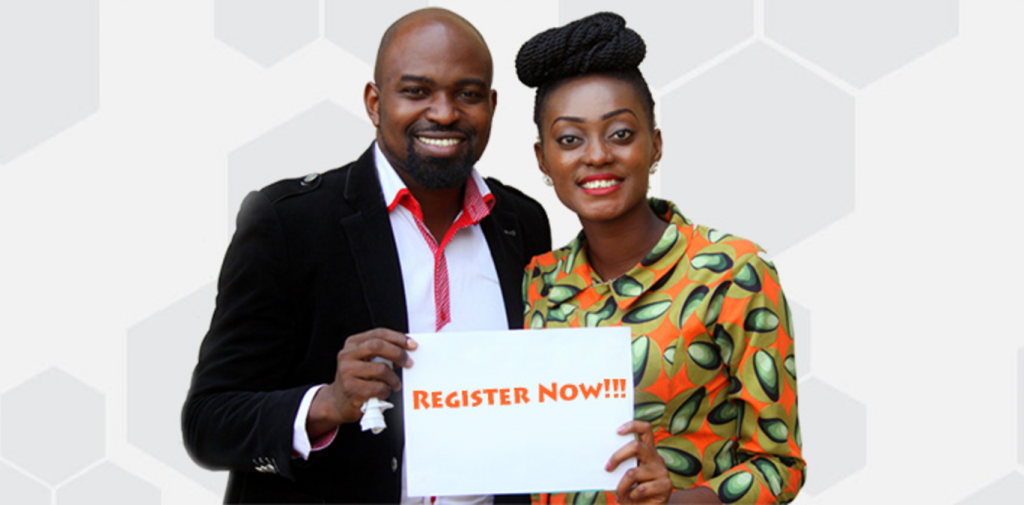 Opportunities to Engage
Dance, Spoken Word and Special Presentations
Are you are a dancer, poet, singer, comedian or entertainer? Would you like to make a special presentation during the conference? If yes, please submit a request stating the kind of presentation you want to make. You will be contacted for further details after your request has been reviewed.
Be A Volunteer
Volunteers are persons willing to offer their time and services free of charge to assist the organisers in specific areas of need and capacity. Volunteers will be required to undergo some orientation and agree to service terms and conditions.To sign up, please complete the volunteer form and you will be contacted in due time with further details. Sign up here
Be A Blog Ambassador
There is no doubt that one of the new media shapers are bloggers, especially as they use their platforms to develop and share content that positively informs and inspires people. This Generation Conference 2017 recognises the importance of bloggers, and so welcomes any one who desires to serve as our Blog Ambassador. Blog Ambassadors will be required to blog weekly to promote the forth-coming conference and other ongoing conference buildup activities. To sign up, kindly complete this form.
How to Register
To be a part of this life-changing event, please fill the registration form.
Fields marked (*) are compulsory.
For any question(s) about registration, send an email to 

[email protected]

.
Please note that only those with a picture ID that matches their face shall be admitted into the conference.
For more information, visit This Generation Project and #ForMyNigeria Video Challenge.