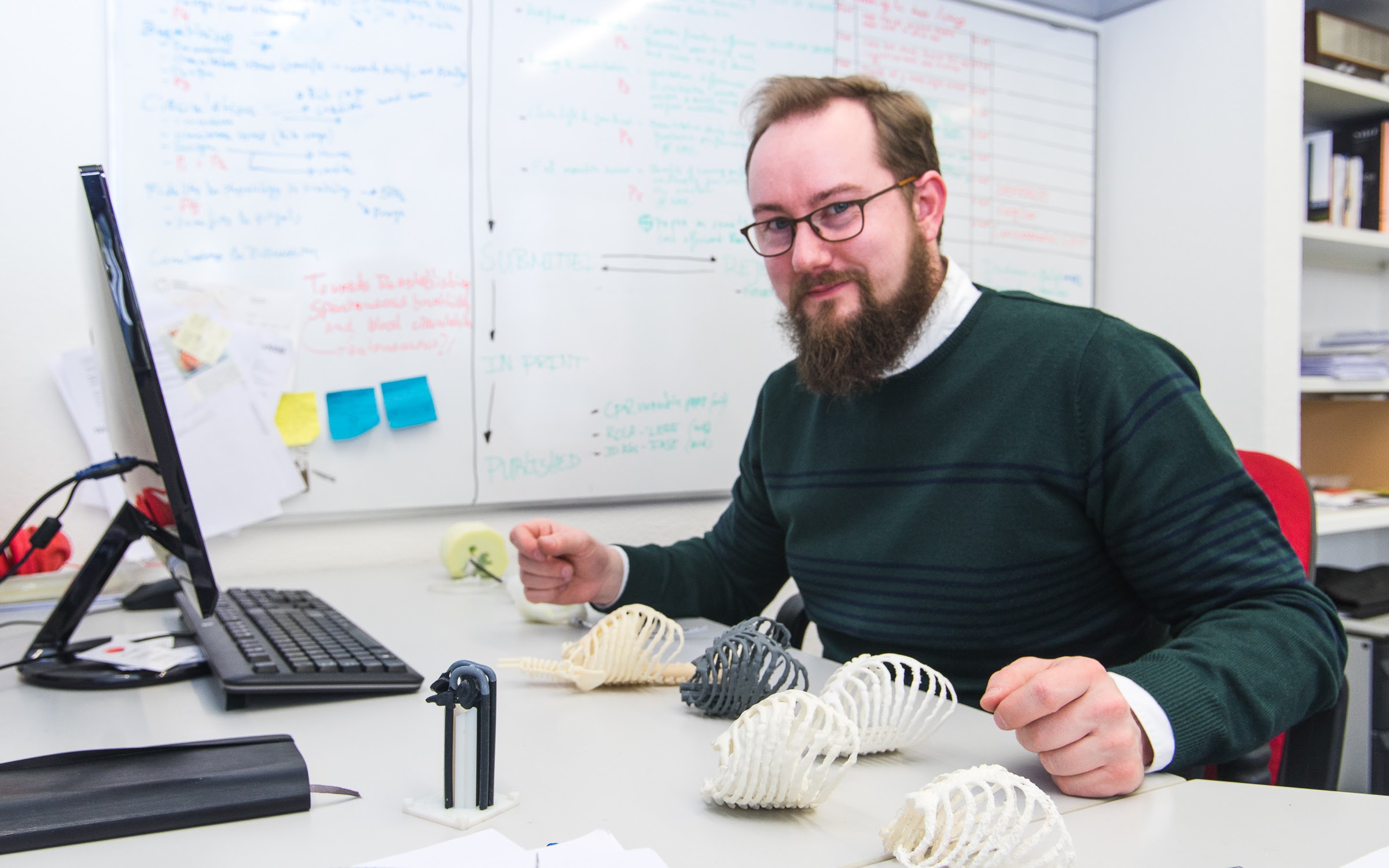 Enter the 3D Hubs Student Grant Competition 2017 for a Chance to Win $500!
Deadline: June 30, 2017
Submit your entries for the 3D Hubs Student Grant Competition 2017. Show your use of 3D printing in the following categories: engineering, product design or architecture projects. 3D Hubs is looking for inventors, problem solvers and creative talents who are able to push the boundaries of 3D printing. The 3D Hubs platform provides the easiest way to bring designs to life by offering local 3D printing in under two days. They check the user's digital design and our matchmaking algorithms present the best 3D print options for them. By bringing communities together through 3D printing, they aim to create value through social engagement and share industry knowledge, capital and manufacturing expertise.
3D Hubs was founded in 2013 by Dutch design engineers Bram de Zwart and Brian Garret. They both started their career at Freedom Of Creation in 2009, the pioneering company that was the first to use 3D printing to create actual end-products. After the acquisition by 3D Systems in 2011 they became involved in the design and launch of their new consumer platform. Fast-forward to 2015: 3D Hubs has raised $12.5M in investments and expanded to a team of over 40 people.
Prizes
The awardee for each category will receive $500, an honorable mention from Brian Garret (co-founder of 3D Hubs) on LinkedIn and a professional photoshoot of your project.
Eligibility
3D Hubs isn't applying any tight restrictions or guidelines on projects that can be submitted, and hasn't included any strict judging criteria, other than the three categories of engineering, product design and architecture. Just use your imagination, be creative, and think about ways that you can use 3D printing to positively influence the world or your own life, whether that's through a medical device, a learning tool, or anything else that can be 3D printed.
Application Process
Sign up as a student by activating your 3D Hubs student account
During the months of April, May and June, 3D Hubs will be showcasing some of the best submissions on Instagram.
For more information, visit 3D Hubs Student Grant Competition.