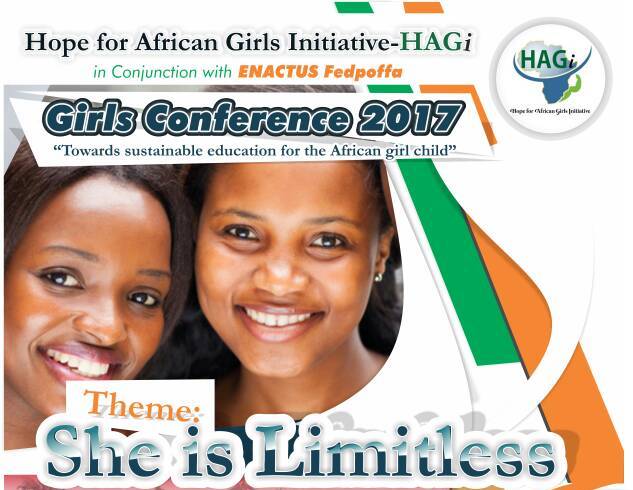 Apply for the HAGi Girls Conference 2017 in Nigeria
Deadline: June 29, 2017
Hope for African Girls Initiative (HAGi) is welcoming applications from delegates from universities, polytechnics, and community organizations to it's annual Girls Conference. This is their second annual conference celebrating young women and girls. This year's event will inspire girls to have independent voice, confidence and problem solving capacity to speak up, be decision makers and in return would create social change. The conference is scheduled to hold at the Stella Obasanjo Hall in the Federal Polytechnic, Offa, Kwara state, Nigeria.
Benefits
Young people at the conference will have the opportunity to participate in various workshops and activity sessions which include confidence building, leadership skills, personal and professional growth, and developing stronger minds and bodies;
They will also be able to share their ideas and opinions while learning effective strategies for expressing themselves and new ways to explore making a difference in their communities;
Workshop and activity sessions will give young women the opportunity to tell their stories, share their ideas and advice with each other while pushing boundaries in new areas and having some fun in a gathering that is a safe space for girls to explore new horizons and new challenges.
Eligibility
Participation in the conference is open to females between the ages of 16-24 years;
Candidate could be representing a university, polytechnic or community organization.
Application
To register and participate in the conference, please send the following details to [email protected]:
Full name
Location
School
Age
email address and
give atleast two reasons why you would like to attend the conference.
For Enquiries, please contact organizers at +2348188674304.
For more information, visit HAGi Girls Conference 2017.