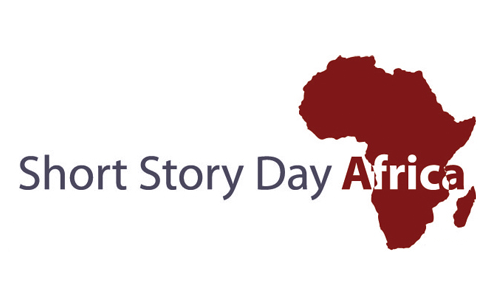 Apply for the Short Story Day Africa Prize 2017 (Over $1,000 in Prizes)
Deadline: July 31, 2017
Applications for the Short Story Day Africa Prize 2017 will open on July 1, 2017. The Short Story Day Africa's theme for 2017 is "ID". This year, they're looking for innovative short fiction that explores identity, especially (but not limited to) the themes of gender identity and sexuality. In early psychoanalysis, the "ID" was postulated as being one of three aspects of personality, and the only one over which we have no control. Often hidden and home to the unconscious, the ID is the core of the self, our instinctual nature, our deepest desires. The I before ego, the earliest version of ourselves, the who we are before we have had time to be.
In modern Africa, our identities are too often defined for us and not by us, trapped by society, biology and history. In 2017, the prize hopes to see work that seeks to break and redefine the strictures put onto our identities, as individuals and as peoples. Fiction that looks beyond the boundaries of expectation, and peers into the truest definitions of ourselves.
Short Story Day Africa has established a day, 21st June – the shortest day of the year – on which to celebrate the diversity of Africa's voices and tell the world who Africa and Africans really are; what they love; love to eat, read, write about. They want to bring you the scents on Africa's street corners, the gossip from the neighbours, let you listen to strains of the music they dance to. Short Story Day Africa brings together writers, readers, booksellers, publishers, teachers and school children from all over the globe to write, submit, read, workshop and discuss stories – and foster the love of reading and writing African fiction.
Prizes
First prize: $800
Second prize: $200
Third prize: $100
Eligibility
Any African citizen or African person living in the diaspora, as well as persons residing permanently (granted permanent residence or similar) in any African country, may enter;
Writers may only submit one story for the competition. Repeat entries by the same writer will be disqualified;
Writers are welcome to submit stories in any fiction genre;
Stories must be between 3000 and 5000 words in length;
Stories must be submitted in English. While you are free to incorporate other languages into your story, the story must be able to be understood fully by its English content.
Required Manuscript
Type your document, using a single, clear font, 12-point size, double-spaced. The easiest font to use is Times New Roman, or a similar serif font;
Put the title of your story halfway down the cover page. Please give your story an original title. Please DO NOT title your story ID, SSDA Story or any similar version of such. Start your story immediately below the title;
Put an accurate word count at the top right;
Please number the pages;
Left-justify your paragraphs;
Ensure there is at least a 1 inch or 2 centimetre margin all the way around your text. This is to allow annotation to be written onto a printed copy;
Indent each new paragraph by about 1/2 inch or 1 centimetre, except for the first line of the story or the first line of a new scene. Please use the indent function of your programme, not multiple spaces or tabs;
Don't insert extra lines between your paragraphs. A blank line indicates a new scene;
Put the word "End" after the end of your text, centred, on its own line.
Stories must be submitted online via Submittable between July 1, 2017 – July 31, 2017. The link to the submission form will be made live on July 1, 2017.
For more information, visit Short Story Day Africa.