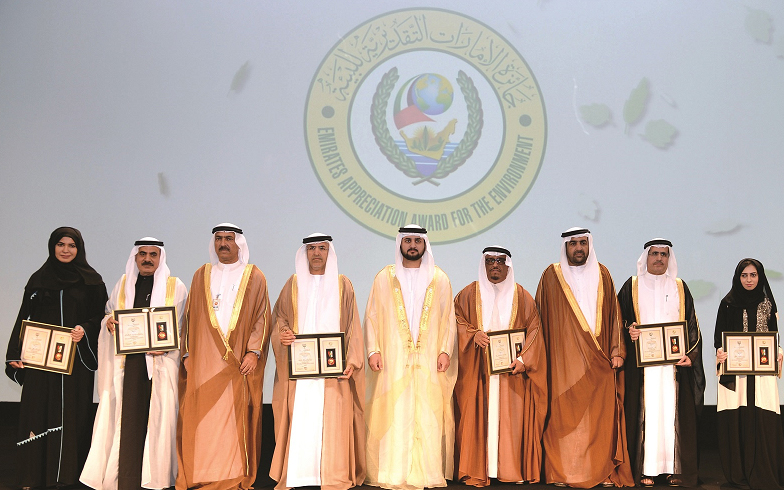 Nominations Open for the Emirates Appreciation Award for the Environment 2017
Deadline: August 31, 2017
In light of the UAE VISION 2021 launched by H.H. Sheikh Khalifa Bin Zayed Al Nahyan, President of the United Arab Emirates, the Emirates Appreciation Award for the Environment (EAAE) was founded by H.H. Sheikh Mohammad Bin Rashid Al Maktoum, Vice President and Prime Minister of the United Arab Emirates and Ruler of Dubai – Patron of the Zayed International Foundation for the Environment, to recognize and honor individual, institutional and corporate initiatives and practices that promote the values of sustainable living in the UAE and contribute to the implementation of the UAE Green Development Strategy.
Objectives of the Award
To recognize and promote pioneering contributions in the field of the environment and sustainable development across all sectors of United Arab Emirates society.
To support and encourage individual and collective national environmental initiatives that will contribute to the sustainability of activities, research and innovation.
To highlight the initiatives and achievements of industrial and services enterprises which are committed to environmental standards and contribute to the promotion of a culture of "sustainable living".
To raise environmental awareness across all sectors of UAE society.
Categories and Prizes
The Award is worth one Million dirhams divided into 5 categories and 8 subcategories as follows:
Environmental Personality – 200,000 dirhams
Industrial Enterprise

Large Industries – 100,000 dirhams
Small & Medium Industries – 100,000 dirhams

Educational Institution

Universities & Institutes – 100,000 dirhams
Schools – 100,000 dirhams

Innovation/Invention and Environmental Research

Innovation / Invention – 100,000 dirhams
Applied Research – 100,000 dirhams

Media and Environmental Awareness

In Mass Media – 100,000 dirhams
In Organizations – 100,000 dirhams
Eligibility
The Award is open for individuals, Government Institutions, Private Enterprise, and Civil Society Organizations that have substantial achievements in the field of environment;
Nomination documents should clearly highlight the excellence of achievements and demonstrate the direct involvement of the nominee;
The Nomination Form must be used and accompanied by all the documents supporting the nomination;
Candidates shall provide the Technical committee with any additional documents requested in the time frame specified and allow them to conduct field visits for validation of data and information mentioned in the nomination;
Any material submitted for nomination is not returnable.
Nomination
Download and complete the nomination form
All documents should be e-mailed or posted to the following address:
Suite #504 API Tower, Sheikh ZayedRoad, Dubai
Tel : + 971 4 3326666
Email: [email protected]
For more information, visit Emirates Appreciation Award for the Environment.