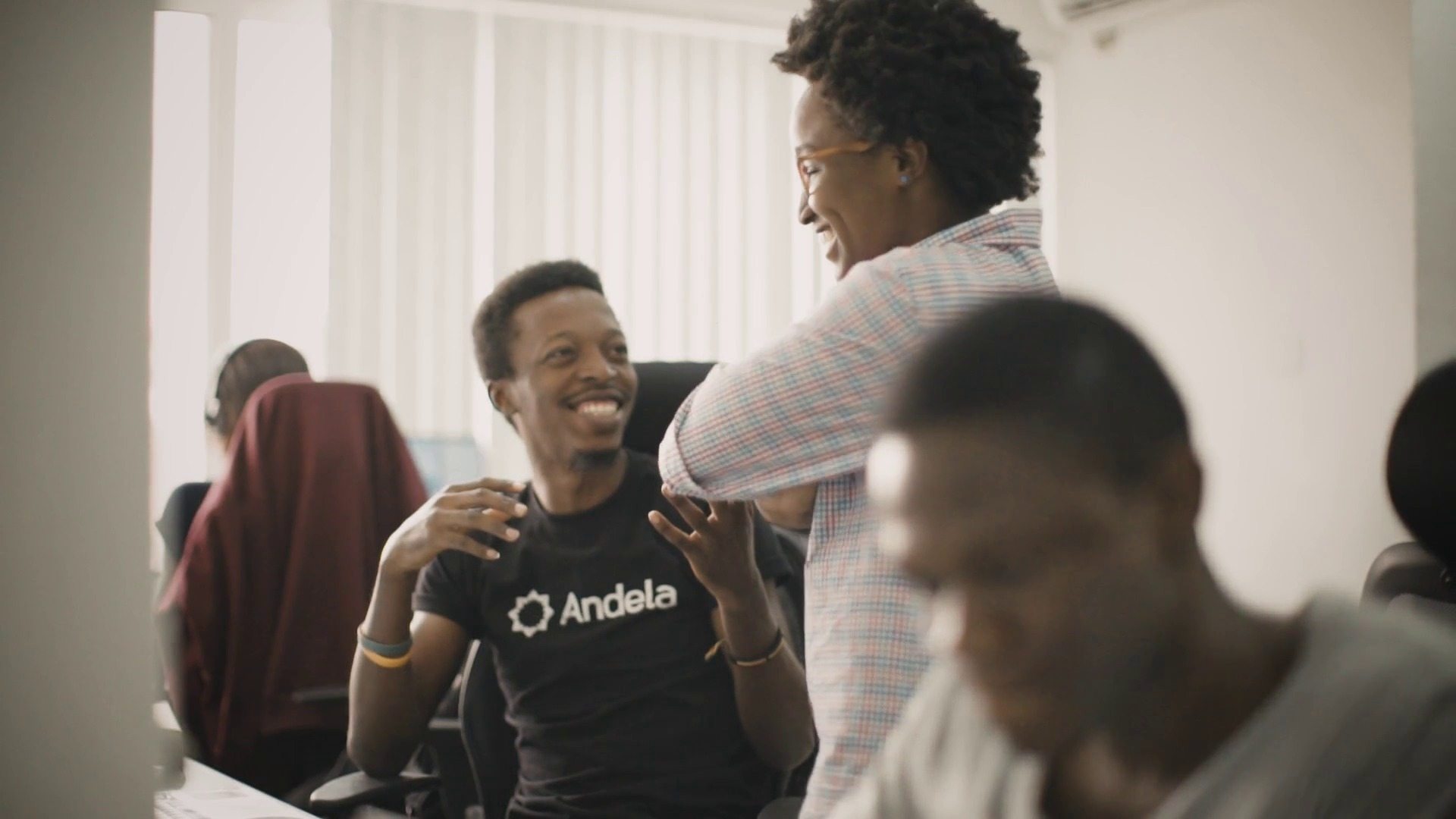 Andela Nigeria Fellowship Cycle XXV
Deadline: June 30, 2017
Dream of using technology to change the world? Join the Andela movement, to ensure that while the digital revolution may have begun in Silicon Valley, its future will be written in Lagos, Nairobi, and cities across Africa.
The Andela Fellowship is a four-year paid technical leadership program designed to shape you into an elite software developer. The program requires that you dedicate yourself to the broader Andela community and requires that you apply yourself and challenge yourself to constantly improve personally and professionally throughout the four years of the Fellowship. Through extensive training and work experience with top global technology companies, you'll master the professional and technical skills needed to become a technology leader, both on the African continent and around the world.
Benefits
Competitive monthly salary;
High speed fibre internet;
Financing plans for accommodations and a Macbook Pro;
Breakfast and lunch Monday through Friday;
Healthcare coverage;
Savings account ($5,000 USD upon completion of Fellowship);
A community of excellence;
A chance to change the world.
Eligibility
You must be 18 or older;
Andela does not have any degree or diploma requirements. However, if you have completed University or have a Higher National Diploma from a polytechnic, you must complete your one-year National Youth Service Corps (NYSC) before applying to Andela, unless you have been formally exempted;
Andela is a full-time, four-year commitment, so if you have any major commitment such as school or work, we recommend applying when you have graduated, stopped school or ended other commitments;
Most importantly, you must embody Andela's values: Excellence, Passion, Integrity and Collaboration.
Kenyans can see Andela Kenya Fellow Cohort XX!
Application
Stage 1: Application and Aptitude Assessment – First, you'll complete a free application, which lets Andela learn more about you. Once they receive your application, they'll email you an online test that measures logical reasoning and personality fit.
Stage 2: Home Study – Then you'll need to complete an introduction to software development self-study course focused on Python. You can find the downloadable version of this course here. During the course, you'll complete a technical test that will evaluate your knowledge of the content you've learned.
Stage 3: In-Person Interview – Based on performance on the Aptitude Assessment and Technical test, we invite a select group of applicants to interview with Andela. If selected, you'll receive an email 1 week prior to the interview stage, inviting you to a panel of interviews made up of staff members and software developers at Andela.
Stage 4: Two-Week Boot Camp – Successful applicants participate in a two-week, full-time Boot Camp at an Andela Campus led by our senior developers. You'll be expected to learn independently as well as work on a team to deliver a final project. We're looking for work ethic, passion, and teamwork.
Stage 5: Acceptance – The highest performing participants are accepted into Andela's four-year Technical Leadership Program.
For inquiries, please read the Application FAQs and Home Study FAQs. If you still have unanswered questions, please send an email to [email protected].
Key Dates
HomeStudy Test Submission Deadline: July 7, 2017
Interview Dates: July 17 – July 21, 2017
Bootcamp: July 31 – August 11, 2017
Fellowship: September 4, 2017 – September, 2021
For more information, visit Andela Nigeria Fellowship.