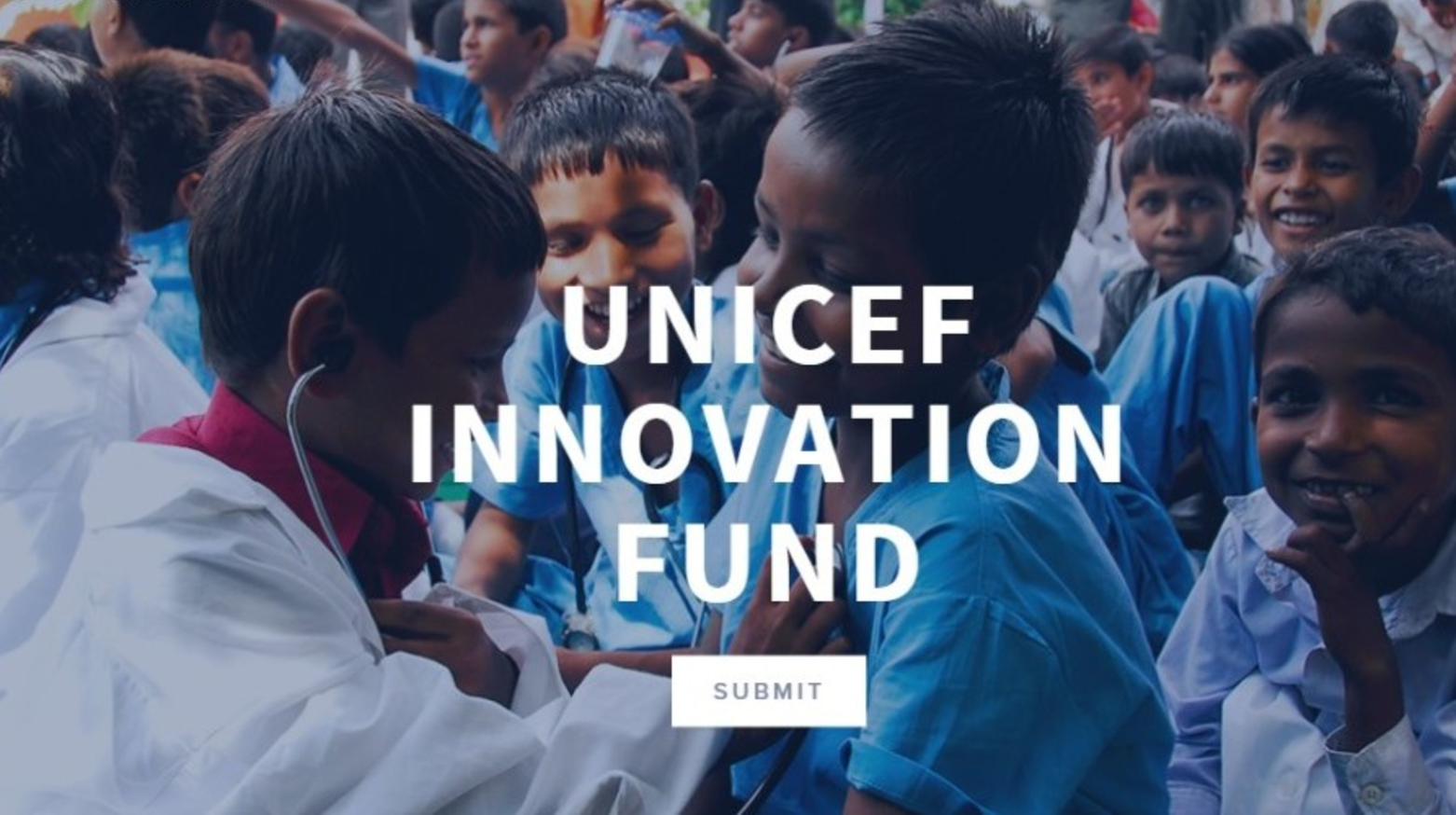 Apply to the UNICEF Innovation Fund 2017 ($50-90,000 in seed funding)
Deadline: July 15, 2017
Are you looking for seed funding for your tech start-up? Are you developing the next generation of communication solutions for people with disabilities? The UNICEF Innovation Fund is now accepting applications from technology startups creating open-source solutions for children for the UNICEF Venture Fund AAC cohort.
The UNICEF Innovation Fund is a pooled funding vehicle to quickly assess, fund and grow open-source solutions that have been developed in new and emerging markets. The Innovation Fund allows UNICEF to quickly assess, fund and grow open-source solutions that can improve children's lives. Financial and technological support is available for companies that can show a strong founding team and a clear path to improving the lives of children.
The UNICEF Innovation Fund is looking for start-ups that are building the next generation of open source augmentative and alternative communication technologies. AAC technologies help people with communication impairments supplement or replace existing speech, writing or nonverbal communication to express ideas, thoughts, and needs.
Benefits
The Fund provides early-stage seed funding to start-ups with a strong team and a clear path to impact on children's lives.
Seed funding: the Fund provides $50-90,000 in equity-free seed funding. The UNICEF Innovation Fund can help to support the acceleration of your company's work. The next stage after that proof would be going for more funding (this could be private sector investment or grant-funding, or other; depending on the type of technology and solution.
Product and technology development: Receiving investment from the Innovation Fund also gives access to UNICEF Innovation's Venture team. The team provides technical assistance in emerging technology areas, which is accessible to companies receiving investment. Dedicated advisers can help you select the most appropriate open source license, help you create a community around your product and network with leaders in your space.
Network across a cohort of similar companies: Support from UNICEF will be focused on this technical areas and facilitate access to the most relevant networks. You will be directly connected with other groups working on similar solutions, exchange lessons and exchange data and benefit from other contributors to your open source solution.
Growing grow your business: We invest in companies with a sustainable approach that will ultimately grow your business and profit. The UNICEF Venture Fund taps into a network of mentors and advisers who can help you develop your business model and strategy. We also facilitates access to networks of partners, funders and investors that can help scale your solutions.
Maximising impact for children: As the world's leading organisation for children, UNICEF has experts across its Country Oices and partners who can advise on the development of your solution, how to assess its impact and partnerships needed to reach more users.
Eligibility
Start-ups registered in one of UNICEF's programme countries (

see complete list here

) and have a working, open source prototype (hardware, content or software).

You must be registered as a private company
Your company/institution must be registered in a UNICEF programme country
You are working on open source technology solutions or willing to be open source under the following licenses or their equivalent:

for soware, a BSD license
for hardware, a CERN license and
for design or content, a CC-BY license,

You have an existing prototype of the solution with promising results from initial pilots
Your solution has the potential to positively impact the lives of the most vulnerable children
Your project generates publicly-exposed real-time data that is measurable
Application
To learn more about what they are looking for:
Apply by 15 July 2017 to become part of this cohort, receive equity-free seed funding and technical support to develop your product further.
For more information, visit UNICEF Innovation Fund.