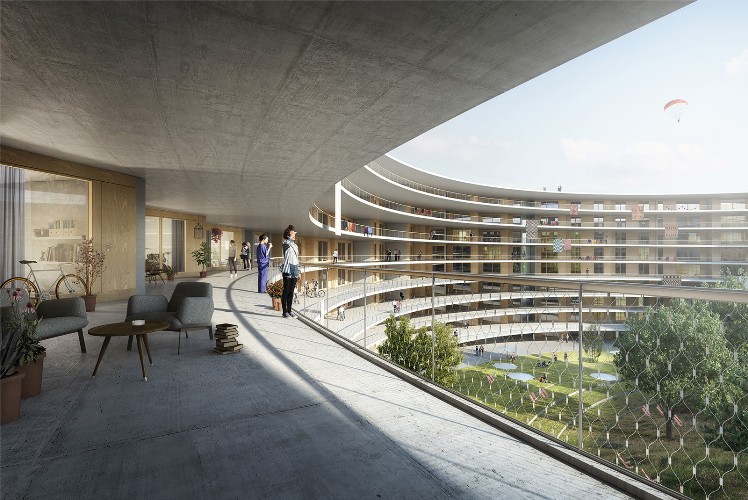 Lausanne International Architecture Competition 2017 (Win a Trip to Seoul)
Deadline: July 3, 2017
The Lausanne International Architecture Competition poses a challenge to design a place-object which encapsulates the ideas behind the topic of "Architecture and Water". It involves creating a place to showcase Lausanne's Candidature which offers an intuitive approach to the multiple ramifications of this topic. It should, effectively, act as a laboratory of ideas. This place-object must be able to house a table and 4 chairs for discussions, presentation of the candidature, etc. It will be located in the hall of the Convention centre in Seoul.
The Swiss Room must be straightforward, economical and easy to build. It should be robust and not require equipment or a water supply and it should produce a minimum amount of waste. Mains electricity is available. Assembly time should be short – no longer than one day's work by 3 persons. Material should be locally sourced and economically priced. The Swiss Room will have a lifetime of one week in COEX Exhibition Hall C, 3Fl., Coex Convention and Exhibition Center in Seoul. The space available sizes 4 × 5m.
Prizes
A total of CHF 3,000 to be awarded in 3 prizes;
The winner or winning team (maximum 3 persons) will receive a prize, a return trip to Seoul, registration at the 28

th

 UIA Congress, conference accommodation and the opportunity to build the Swiss Room in Seoul between September 2 -7, 2017.
The jury will choose as the winner the project which best matches the ideas behind the selected theme. Its proponents must also demonstrate its feasibility.
Eligibility
Participation is exclusively aimed at architecture students from throughout the world;
Teams of a maximum of 3 persons are permitted. Both participants and jury shall accept the terms of the competition based on this regulation;
The official competition languages shall be French and English. Dimensions are centimeters and meters.
Application
Provide the following documents:
1 PDF document (max 10 Mb) comprising 2 horizontal A3 drawing boards loosely illustrating the idea, its realisation, assembly details and its dimensions in centimetres. The names of the authors and a contact email address shall be included in the top right hand corner of each board;
1 PDF document including valid student cards for the candidate or candidates;
These documents should be uploaded by July 3

, 

2017 at 12.00 noon GMT at the latest. Each participant or team of participants may present only one proposal. Variants of the same proposal are not permitted.
Important Dates
May 15, 2017: Competition launched
July 3, 2017 (12.00 noon GMT): Final submission
July 14, 2017: Jury deliberation and selection of winner
July 15 – 23, 2017: Exhibition of projects online on www.lausanneuia2023.ch
September 2, 2017: Construction of the Swiss Room in Seoul by the winner or winning team
September 3–6, 2017: Participation of the winner or winning team in the 28th UIA Congress
September 7, 2017: Disassembly of the Swiss Room in Seoul by the winner or winning team
For more information, visit Lausanne International Architecture Competition.