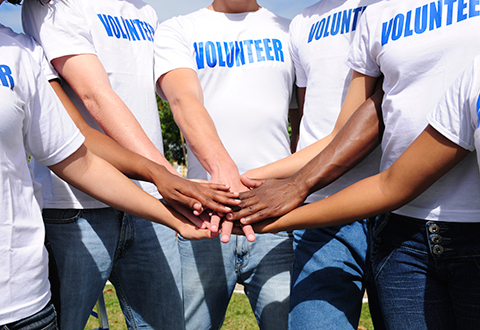 SA Innovation Techtribe Student Volunteer Program 2017
Deadline: July 10, 2017
The SA Innovation Summit is celebrating its 10th anniversary with the theme Innovation Revolution. Part of this celebration is a focus on the South African youth and the contribution they can make in the entrepreneurial and innovation space. This is underpinned by the launch of the Techtribe Student Volunteer Programme, with the aim of exploring the potential, creativity, talents and initiatives brought by the young people in South Africa.
The SA Innovation Summit is looking for dynamic volunteers to participate in the SA Summit 2017 held from September 6-8, 2017 in the Cape Town Stadium in Cape Town to deliver an amazing event and make a lasting impact. The Volunteer Programme is designed to provide general event support such as registration support, manning information points, assisting delegates, accompanying speakers and VIPs, providing sound support etc.
The Volunteer Programme comprise of two parts – you can opt to participate in one or both:
One: Summit Pre-production: Get  involved in the pre-production of the Summit.  Students will co-design, co-create and co-produce the exhibition space and stands, bringing the Summit venue to life.
Two: Summit-on-Site Support
Responsibilities
Volunteers will be involved in the following activities during the Summit:
Receive delegates
Assist with ticketing and registration
Hand out programmes
Man the Information Kiosks
Support Speakers and VIPs
Hand out Speaker gifts
Provide directions and managing delegate flow of movement during the programme
Provide support in break-out sessions
Assist at the Pitching Den
Assist in the Inventors Garage
Assist in the Match & Invest Lounge
Provide support to exhibitors, judging panels and speakers
Engage on Social Media – help take / post images / support the Social Media team
Assist with selling merchandise
Assist on Ecosystem Bustours
Benefits
You will have the opportunity to make new friends, learn new skills, face new challenges and participate in many new and diverse experiences.  You will experience, and become part of a community of entrepreneurs, inventors, innovators, funders, investors, corporates and academia – an ecosystem worth being part of!
You will gain:
Invaluable experience!
A sense of being part of something bigger, building the future of South Africa and supporting economic growth in a tangible way.
A once-in-a-life experience
A letter of recommendation
Free training
Access to the Summit After Party on September 7
An exclusive Summit T-Shirt
The opportunity to rub shoulders with global thought leaders, entrepreneurs and business.
Eligibility
Open to students and young people in South Africa
Application
Complete and submit the application form below before July 10.
A limited number of volunteers will be accepted. All applications will be reviewed and based on the numbers of volunteers required for a specific activity and the interest for that activity, students will be assigned.
For more information, visit Techtribe Volunteer Program.