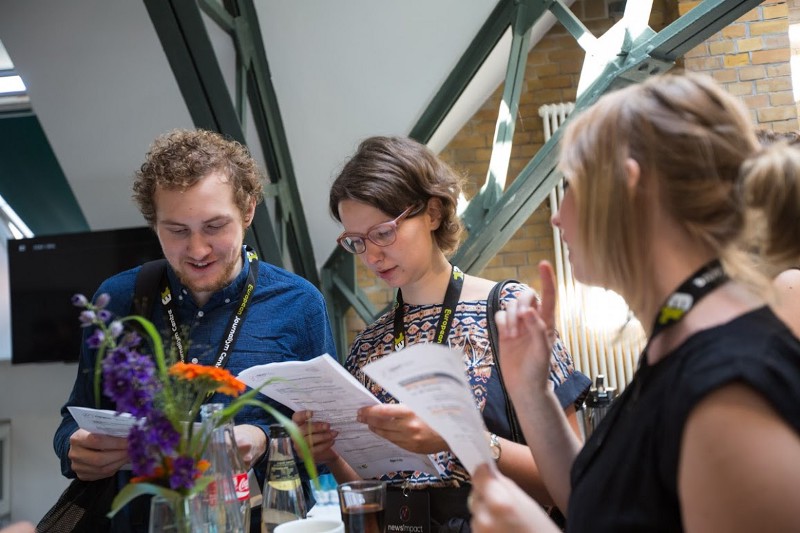 Innovation in Development Reporting Grant Programme 2017
Deadline: September 6, 2017
The Innovation in Development Reporting Grant Programme (IDR) is a media funding project operated by the European Journalism Centre. The grant programme aims to advance innovative reporting approaches, thus enabling a better coverage of international development issues. According to the UN, more than 790 million people worldwide still lack regular access to adequate food and nutrition. Ending hunger and malnutrition relies heavily on sustainable food production systems and resilient agricultural practices. For this IDR round the European Journalism Centre (EJC) is looking for original reporting on issues related to:
food production and food security
health and nutrition
food trade and markets
Grant
The average grant given is about €20,000 and applicants are encouraged to apply for a minimum grant of €10,000. Each round awards 10 – 20 grants.
Eligibility
Both freelance journalists and employed newsroom staff may apply;
There is no citizenship, nationality or residence/location restriction on the applicants as long as the final results are published in media outlets with significant reach to audiences in one or more of the following European countries: France, Germany, the Netherlands, Sweden and United Kingdom.
Selection Criteria
Applications are judged based on three criteria:
Editorial focus and quality
Impact and reach
Innovation
Application
The grant uses a two-stage application process:
At the first stage, all freelance and newsroom applicants are welcome to submit an application
At the second stage, shortlisted applicants will be invited to submit a full application package. This will contain:

a more detailed application
a detailed budget
"Letters of commitment" from eligible media partners
For more information, visit IDR Grants.