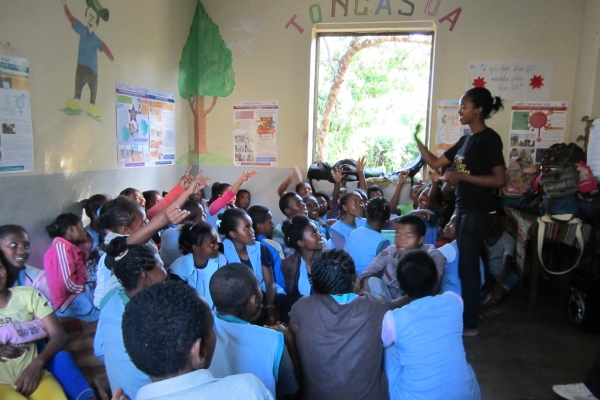 AmplifyChange Strategic Grants for CSOs 2017 (Up to EUR 2,000,000 in grants)
Deadline: July 25, 2017
The expression of interest is now open for the AmplifyChange Strategic Grants 2017. The purpose of a Strategic grant is to support organisations that work globally and regionally to advocate and help shape policy and strategy on the priority themes of AmplifyChange. Strategic grant applicants must therefore be able to demonstrate achievement in at least one of the five priority areas of AmplifyChange:
​Addressing gender-based violence, including sexual violence and female genital mutilation;
Addressing the causes of unsafe abortion including decriminalisation of abortion and thereby supporting a woman's right to safe and legal abortion;
Improving sexual health of young people and girls, including through comprehensive sexuality education and addressing forced and early child marriage;
Challenging stigma, discrimination, attitudes and laws that undermine human rights, including on grounds of gender or sexual orientation of LGBTI individuals;
Increasing access to comprehensive reproductive health services for poor, vulnerable and marginalised people.
Grant
Strategic grants will be between EUR 550,000 to EUR 2 million over 2 years;
Between 3-8 Strategic Grants will be awarded in this round, depending on the applications received and the organizer's funding envelope.
Eligibility
Strategic grants are open to all registered civil society organisations;
The applicant must have a proven track record and capability in advocating to strengthen sexual and reproductive health and rights within global or regional level processes, through the support they provide to networks, partners and organisations working at country level;
The applicant must provide demonstrable evidence of the ability to operate in more than one geographic region (regions defined as West Africa, East Africa, Southern Africa, Central Africa or South Asia);
The applicant must be an established civil society organisation with a transparent governance structure, and will be required to submit, as part of their full application, their (i) organisational strategic plan and (ii) a results framework of expected results and outcomes;
The organisation's average annual expenditure (taking the last 3 years to make the average) must be at least twice the amount the organisation is applying for; so for example if an organisation is applying for EUR 600,000, its average 2014, 2015, 2016 annual expenditure must be at least EUR 1,200,000;
The applicant must respond to the two essential areas for action and at least 2 out of the 6 other areas of action.
Selection Criteria
Strategic grant applications will be assessed against key criteria that relate to:
Demonstrable potential to add value to the sector and respond to the specific needs of the current global SRHR context;
Responsiveness to purpose, eligibility and expectations set out in this Strategic grant guidance;
Relevance and potential to make a difference on AmplifyChange priority themes and to contribute to our areas for action;
Strength of supporting analysis and clarity of anticipated results and outcomes;
Soundness and effectiveness of strategy and approach, supported by evidence and Theory of Change;
Management and operational arrangements, including for managing risk;
Approach and arrangements for learning, monitoring and evaluation (LME);
Budget and the extent to which anticipated results, outcomes and approach represent a good use of the resources sought.
Application
This is a two-stage application process.
The first stage – the expression of interest – will be via the grants portal​. Applicants will have four weeks to submit the short expression of interest. The deadline is 5pm (BST) on July 25, 2017.
Expressions of interest will be reviewed by the AmplifyChange independent Technical Review Panel. Following this review, full applications will be invited based on this assessment.
For more information, visit AmplifyChange Strategic Grants.