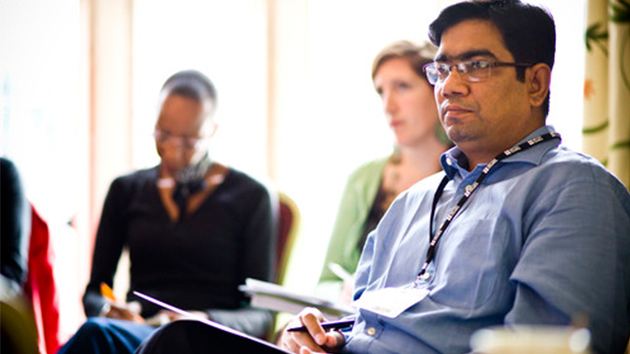 British Council Researcher Links Workshop Grant Russia 2017
Deadline: September 19, 2017
Apply for a Researcher Links Workshop Grant (UK/Russia) 2017. Researcher Links Workshop grants are designed to provide financial support to bring together a UK/Russia bilateral cohort of early career researchers to take part in workshops to meet the overarching objectives. The programme is supported by UK government and Russian partner funding.
Each workshop will be co-ordinated by two Leading Researchers, one from each country, and will focus either on a specific research area or on an interdisciplinary theme (for example 'Sustainable Cities'). Workshop co-ordinators can identify up to four additional Leading or Established Researchers (two from each country) to be involved in the workshop and act as mentors, but the remaining participants must be researchers at an earlier stage in their career.
Funding
Maximum British Council funding available for one Researcher Links workshop in Russia is £37,600. Researcher Links workshops in Russia will be co-funded by the Russian Foundation of Basic Research. Total value of British Council's and RFBR grants will be approximately £50,600 (subject to exchange rate fluctuations).
Maximum British Council funding available for one Researcher Links workshop in the UK is £51,940.
Eligibility
Leading Researchers as defined by the EC here can apply to be workshop coordinators. Each proposal must have one workshop coordinator from the UK, as well as a workshop coordinator from Russia.
Proposals must fulfil the following criteria in order to be eligible for funding under this Programme:
Each proposal must have one Principal Applicant from the UK and one Principal Applicant from Russia;
Both Principal Applicants must be Leading Researchers or Established Researchers;
Prinicipal Applicants cannot assume role of workshop Mentors;
Principal Applicants must be permanent employees of one of the following (this means that Emeritus and Honorary Professors may not apply as lead):

A not-for-profit higher education institution
A UK higher education institution (all UK higher education institutions are eligible)
A not-for-profit research organisation. A Catapult Centre (in the case of the UK Principal Applicant);

Both of the Principal Applicants' institutions (the 'Lead Institutions') must have the capacity to administer the grant where contracting requires;
Individual departments within a single institution can make multiple applications per call provided that the proposed activities are clearly different;
Principal Applicants may only submit one Researcher Links application per Researcher Links call.
Please see list of eligible UK research institutions.
Application
Download and read the guidelines document available from the download section below.
Apply using the online application system (registration required). Guidance notes on registering and applying with the online system are available. An example of the application form is also available for the download. This cannot be used to submit an application. It is for information only.
Application deadline is 19 September 2017, 16:00 UK time.
For more information, visit Researcher Links Workshop Grant.