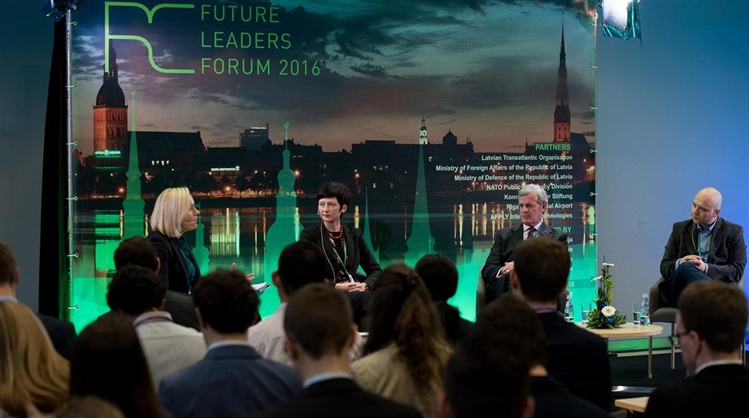 Rīga Conference Future Leaders Forum in Latvia 2017
Deadline: August 6, 2017
Apply for the Rīga Conference Future Leaders Forum 2017! The Rīga Conference is an annual meeting of regional and international experts in foreign policy and defence, academics, journalists, and business representatives, promoting the discussion and assessment of issues affecting the transatlantic community. The Forum will give unique opportunity for 45 young, talented and motivated diplomats, journalists, politicians, state officials in-the-making for three days to be a part of numberous panel discussions, Night-Owl sessions, multiple workshops and The Riga Conference 2017.
Forum will cover trending global outlooks on security of European Union, NATO's further possible cooperations in the North, Europes Southern neighbourhood and topics including modern terorism and how to fight it. The Rīga Conference Future Leaders Forum will take place in Riga from September 28 – 30, 2017 alongside one of the leading foreign and security policy forums in Northern Europe – The Rīga Conference 2017.
Cost
There is no fee for participation at the Forum, however participants must arrange and cover travel costs by themselves.
Eligibility
Participants with diverse professional and educational backgrounds who share a strong interest in international relations, security and defence issues are eligible;
Potential participants should be undergraduate or graduate level students, young professionals aged between 20 and 27.
All applications are subject to evaluation and only selected candidates will participate at the Forum.
Application
In order to complete your application, please fill in the application form for The Rīga Conference Future Leaders Forum 2017, submit it, and send your opinion about the chosen topic in a short essay form. You will find all of the topics in the end of the application form.
Please send your short essays to [email protected] or [email protected]
For more information, visit Rīga Conference Future Leaders Forum.