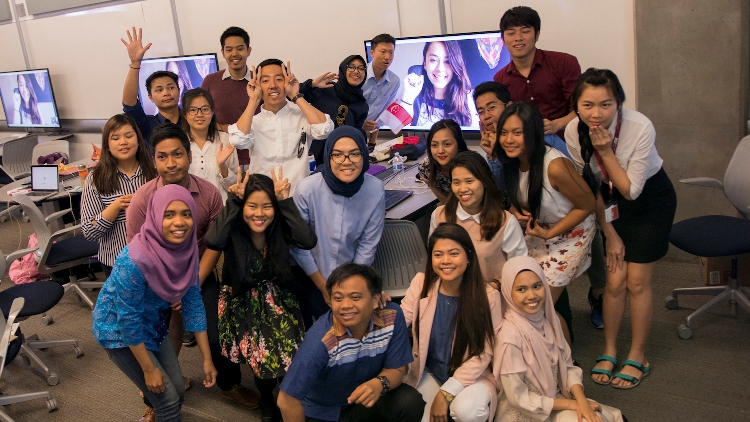 Young Southeast Asian Leaders Initiative (YSEALI) Micro-Grant Program 2017
Deadline: July 31, 2017
The U.S. Mission to Vietnam invites YSEALI members in Vietnam to submit proposals for the 2017 Young Southeast Asian Leaders Initiative (YSEALI) Micro-Grant Program. This competitive program offers grants to individuals and not-for-profit groups of Vietnamese young people aged between 18 and 35 to conduct programs and activities on topics of Civic Engagement, Education, Economic Development, and Environment.
Launched in 2013, the Young Southeast Asian Leaders Initiative (YSEALI) is the U.S. government's signature program to strengthen leadership development and networking in Southeast Asia, deepen engagement with young leaders on key regional and global challenges, and advance people-to-people ties between the United States and young emerging Southeast Asian leaders. Recognizing that over 65 percent of ASEAN's population is under the age of 35, YSEALI is an effort to harness the extraordinary potential of youth in the region to address critical challenges and expand opportunities.
Grants
Grant amount up to $1,000 available
Grant funds can be used to:

Train trainers, but they may not be used to provide direct social services
Initiate seminars and workshops, but the proposals must describe the expected audience, content, and timeframe and justify the activity in terms of outcome and benefits;
Develop and publish materials, but the proposals must describe the audience, content and means of distribution;
Conduct YSEALI networking events
Eligibility
Grants may be made to individuals, non-governmental organizations, not-for-profit groups whose implementing persons are YSEALI members in Vietnam.
To become a YSEALI member, you must:

Be between the ages of 18 and 35;
Have interest in either Education, Economic Development, Environment and Civic Engagement in ASEAN;
Register (easy and free of charge) as a YSEALI member at https://asean.usmission.gov/yseali/
Selection Criteria
Eligible projects are evaluated based on the following criteria:
Advancing YSEALI goals;
Feasibility, coherent implementation plan, clearly itemized budget, etc.
Project's impact and achievability of defined goals;
Special consideration will be made for projects in underserved provinces.
Application
YSEALI members in Vietnam are invited to submit proposals online. U.S. Mission Vietnam will not accept proposals submitted via fax, the postal system, or delivery companies.
The deadline for submitting an application is 17:00, Monday, July 31, 2017. Leaders of winning grant proposals will be contacted no later than September 8, 2017.
For more information, visit YSEALI Micro-Grant Program.